Podcast tweets, (now xeets?), can now be much longer and include videos. This means, you can market your podcast more effectively. The canvas for creating inventive podcast tweets just grew.
X, formerly known as Twitter, remains an essential social media marketing channel, and it is still a solid place to promote your podcast. You can use the platform to create podcast tweets, attract more listeners, and keep your audience engaged.
To help you get started or inspired, here are some of the best podcast tips for tweeting you can use in your social media marketing strategy.
6 Tricks to Attract More Podcast Listeners Using X (Twitter)
1. Share Videos in your Xeets
Video is the most engaging form of content on social media. In fact, video viewers retain about 95% of the information in a video, compared to a mere 10% when reading text.
Utilize the power of video to get your message across when promoting your podcast and making it memorable. Create short, snackable videos for social media based on your podcast content instead of relying solely on text or image tweets.
Wavve makes it easy for anyone to turn their audio podcast into a video. The platform creates highly engaging video content based on your audio – ideal for sharing on social media.
The video podcast tweet stops the scroll. Then the text of your show description and topics should keep them reading. Finally, share your Wavve Link page. One link for all your streaming pages, socials, etc. Let the user decide to listen further to your podcast on their favorite platform to increase engagement. Ideally one your can track.
2. Tweet and Pin Your Podcast Trailer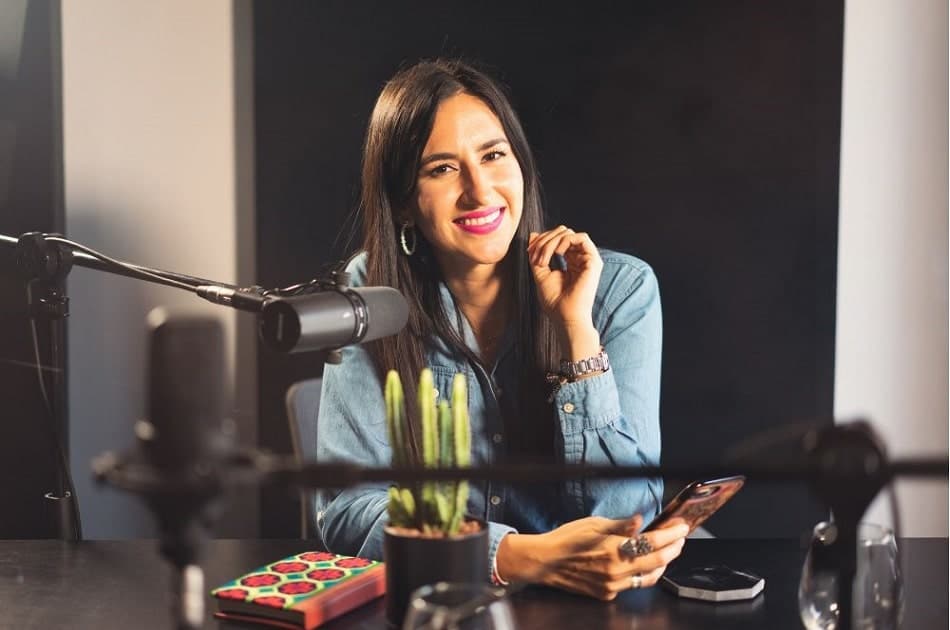 In order to grow your audience, aim to create content that attracts people who have never heard of your brand before and tell them why they should listen to your podcast.
Focus on your social media strategy to attract new podcast listeners instead of only keeping your current listener base engaged. And yes, it will feel strange introducing yourself all the time.
One of the best ways to help make introductions easier is by tweeting a podcast trailer. Similar to a movie trailer, include some of your best, most entertaining clips from your podcast. Introduce yourself and let new listeners know what to expect from your podcast.
You can also create this as a video. An effective strategy is to film yourself and your guests, recording your podcast in-studio.
Either way, you can make a podcast trailer that works to introduce new listeners to your show.
Pin this post to the top of your X (Twitter) profile to help new listeners learn about who you are and what you do. Posting a podcast trailer is a great way to warm up your audience and entice them to listen to your show.
3. Engage With Your Guests Prior to Release For Increased Engagement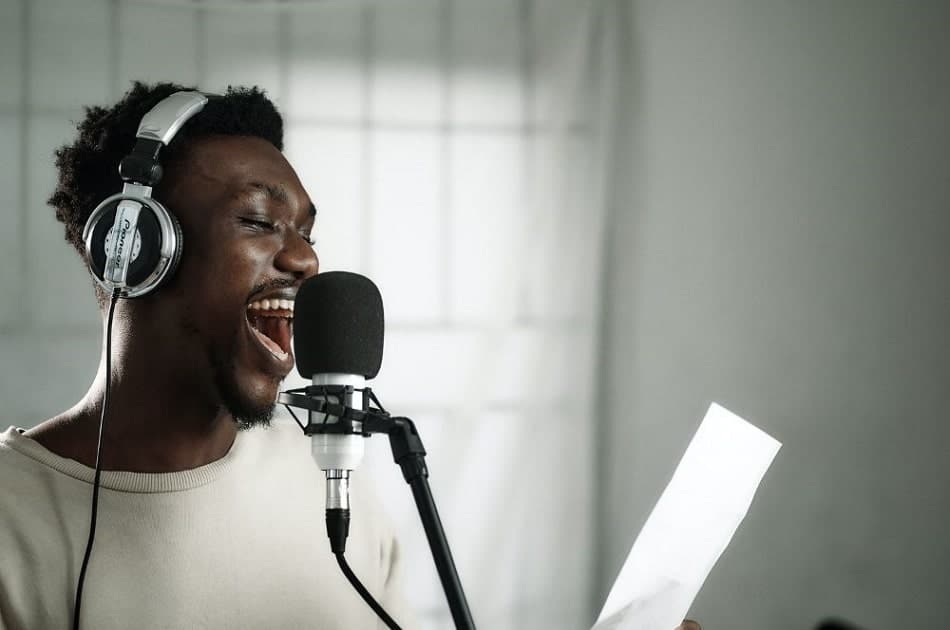 Most podcasts are focused on interviews and conversations with guests. Once you follow this format, you can use your guests to develop some powerful podcast tweets.
This is because your guests have their own following that you can tap into to promote your podcast. Therefore, it produces some valuable user-generated content.
At the same time, your podcast guests are also new and exciting to your audience, which will increase interest and engagement.
Here are some great ideas for podcast tweets that make the most of your guests' appearances:
Record a sneak peek of your guest speaking in an upcoming episode you share on Twitter. Ideally, this should end on a cliffhanger
Sync with the guest to reveal the upcoming episode on both Twitter accounts, retweeting them
Include funny or entertaining snippets of your guest to promote your podcast
Search X for trending keywords that you mention in your show, and share Wavve videos of those clips, tagging your guest to encourage comments
4. Focus on Your Podcast Theme When Creating Tweets
Innovative podcast tweets do not have to promote your podcast straightaway. Instead, you can tweet about elements related to your podcast theme.
Consider your podcast composition as a whole – share interesting, educational, or entertaining content around this genre, even if it is not directly related to your podcast episodes. This approach will attract a wider audience who may be interested in your podcast topic. They can now see if they like your take on their favorite topic or genre.
Tweeting about a wider range of content based on your content theme will keep your current audience more engaged and help your brand become a more recognized expert within your niche.
5. Reveal Behind-the-Scenes Content in Your Podcast Tweets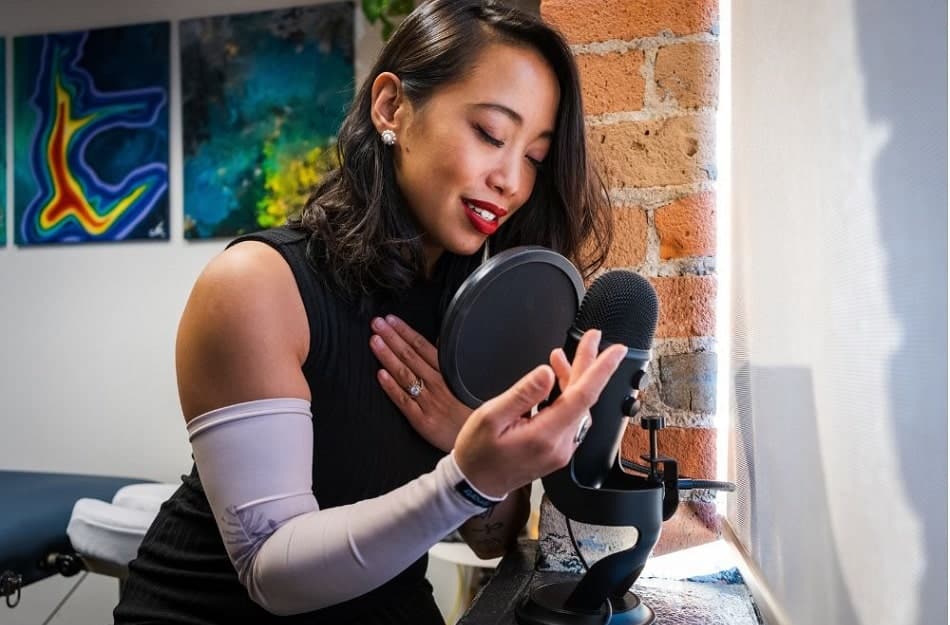 One of the best aspects of social media is that it can provide insight into your brand's personality behind the scenes. Offering a deeper insight into your life beyond the podcast can create some of the most creative podcast tweets.
Show your audience what your studio looks like, how you talk on-air, and what it is like while you chat with guests. Of course, including bloopers is always a fun approach to show off your personality.
This way, your followers create a deeper, more parasocial connection with your brand, helping you to increase engagement with your podcast.
6. Spotlight Your Audience
When it comes to podcast tweets, far too many brands only focus on promoting themselves. Instead, they should look toward their audience to help them boost engagement.
Successful podcast tweets are not just about generating a lot of reach – brands must concentrate on generating high levels of engagement. To achieve this, get your audience involved, ask questions, respond to their tweets, and share their content that relates to the show.
Encouraging and sharing user-generated content are also important. It will spread brand awareness, building more trust and interest in your podcast.
Summary
There is more you can do with X (Twitter) than simply share a link to your podcast content. New types of tweets now exist, so take different approaches to attract and engage your audience. 
The more successful you are on social media, the more listeners you can attract.
Try out these ideas for your podcast tweets (xeets) to promote your next show.
I'm the CEO of Wavve. I love encouraging creators and entrepreneurs to share their stories and lead with purpose.