So you want to be a podcaster? What kinds of podcasting technology tools and platforms do you need to make your podcast an epic success?
Making a podcast can be simple despite the wide and sometimes overwhelming variety of tools and platforms available for audio recording and content creation. We will briefly cover that. But then it comes to the three keys to digital real estate to increase awareness of your show. Promotion, promotion, promotion!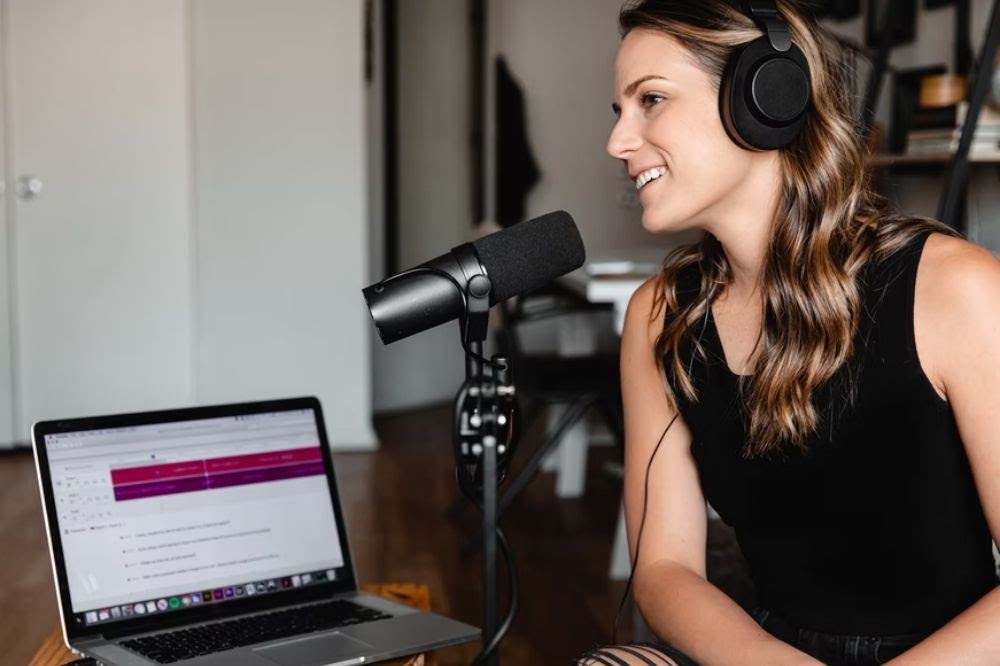 According to a 2020 report, 75% of the US population knows the term 'podcasting'. The same report also states that podcast listeners are very active on every social media channel, with 94% active on at least one popular social media channel. So, as a podcast creator, your priority is not just to make good content that people will want to listen to, but to take advantage of digital spaces like social media to promote it.
We're saying, "Yes, you need the basic podcasting technology items like a microphone, good headphones, and recording software." But it takes more than the creating great content part to ensure your podcast is a success.
We list important podcasting technology tools for podcast creation and promotion to start you off on an amazing and prosperous podcasting journey!
8 Podcasting Technology Tools You'll Need To Create Your Show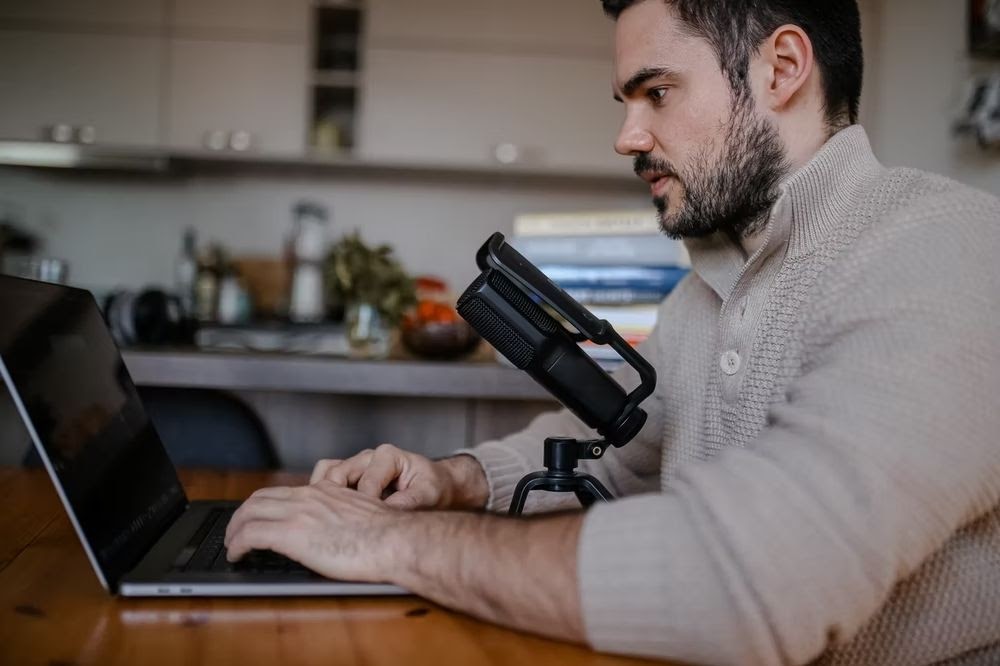 1. Computer/Laptop
The most obvious piece of equipment you will need is a computer or laptop. You can do almost everything from a good laptop or PC, from recording and editing to exporting, publishing, and marketing. For those new to podcasting, there is no need to invest in a new computer, use what you have.
While there are nifty apps that may allow you to edit your show on your smartphone, many podcasters find it's much easier to trim sound waves on a desktop.
2. A Good Microphone and Headphones
First things first, if you want to cut corners, avoid cutting corners on audio quality. Your audience will not accept poor audio. Avoid using your PC or laptop microphone and opt for something a bit more advanced. But not too advanced. You don't want a microphone so sensitive, it picks up the guy cutting his lawn next door or the air conditioning kicking on throughout your show. There are many options available on the market, so be sure to pick the best microphone for your podcast requirements.
A good set of headphones is especially important for podcasting. You need to be able to hear what you're saying and how you sound, especially when you're conducting interviews. For this, we suggest going for a solid on-ear set of headphones. Try to avoid mic and headphone combos as they typically give poor sound quality results.
3. A Good Recording and Editing Software
If you are new to podcasting, try a free program such as Audacity or a paid program like Adobe Audition to start you off. While there is a learning curve here, it's worth either learning the basics or making sure someone can use it on your team. It gives you the best variety of options for post-production and export formats.
And let me save you hours of researching tech specs and arguing with audiophiles once you do open your software. Record in 24-bit, 48kHz to make it simple, and plan on exporting a 16-bit, 44.1kHz, 192kbps stereo mp3 at a Constant Bit Rate (CBR). If all that sounded ridiculous, awesome. Bookmark or save this and come back later.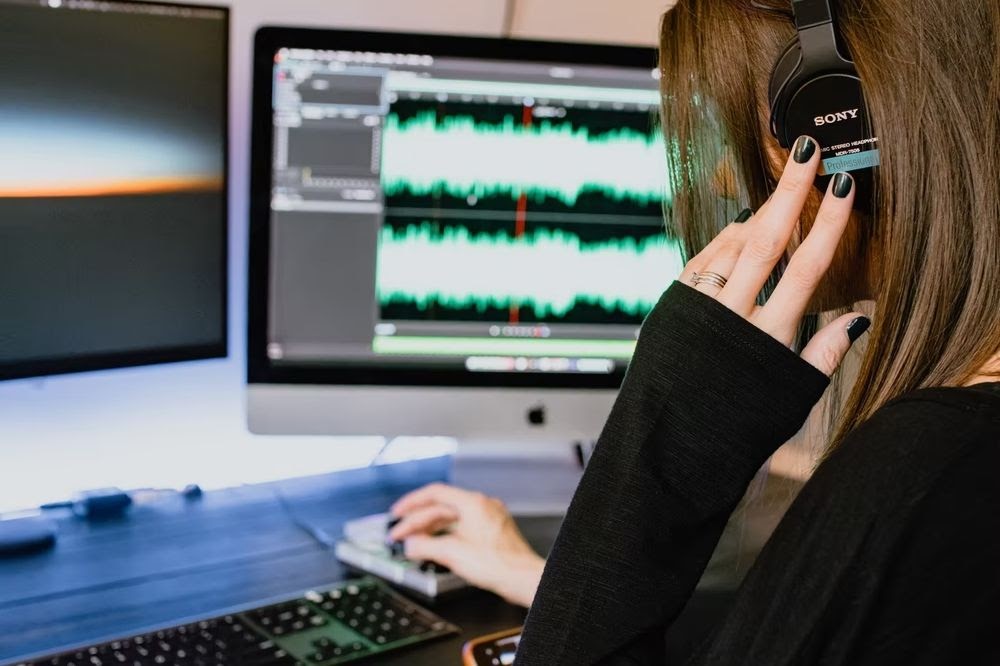 For Mac users, GarageBand is also a solid choice, and it's free for any Apple user. Once you've gotten the hang of it, you can upgrade to more complex software to match your new editing expertise.
4. Podcast Hosting and Distribution Platform
Once you have your mp3 ready to go, it has to live somewhere on the web. And if it's going to be an epic show, lots of people will listen to it, so it's not something you want to host on your own website by loading it like you do an image. There are a ton of affordable podcast hosting platforms available. We like the folks over at Captivate.fm and use their service for The Wavve Podcast.
5. Audio Mixer
Audio mixer podcasting technology sits between your microphones and the computer. And sometimes they do not connect to a computer at all. They record to a media card. Audio mixers typically work best for podcasts recording more than one person or podcasts using multiple audio inputs.
The audio mixer itself is an electronic device you can use to balance, mix, and combine different audio signals and sounds. This gives you control over sound levels in the room as you're recording. You can connect audio mixers to microphones, synthesizers, phones, and more to control the signals' balance using a single knob or fader.
It also allows you to create one output to your audio interface from different audio sources. These devices usually also act as an audio interface that converts sound into a format your computer can read.
If you have one podcaster speaking, you can skip this device and make sure your mic can plug directly into your computer through a USB connection.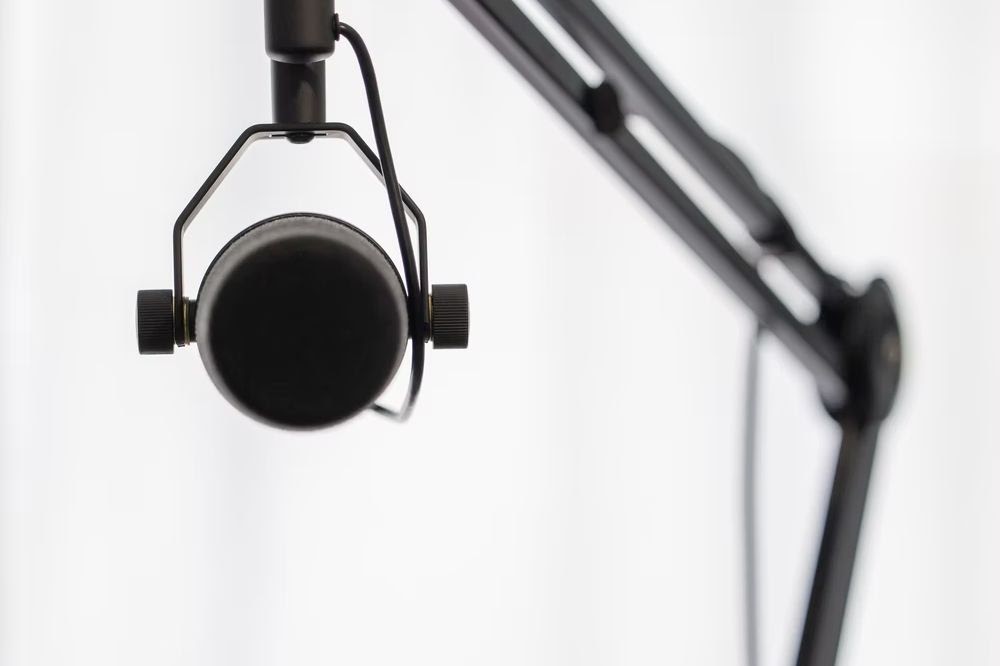 6. A Boom Arm
A boom arm is another handy audio device, although it's not absolutely necessary for first-time podcasters. It is pretty useful, though. A suspension boom will hold the microphone in place for you, saving you from annoying arm cramps and making the entire recording process pretty effortless.
7. Pop Filter
Sometimes when speaking into the microphone, your p's and b's can sound a bit unclear or too amplified. They pop! You can avoid this sometimes by speaking over your microphone instead of directly into it. If this still doesn't reduce the popping, you can purchase a pop filter. They're inexpensive and make a huge difference with sound clarity. Many good mics come with a foam cover that cuts down on the pops.
8. Podcast Manager Platform
As you get more experienced, you will want to invest in a podcast management platform, to help you work more efficiently. A podcast manager will help by removing time-consuming tasks from your to-do list. This manager software will help organize and strategize your podcasts, episodes, and marketing. It can also help write show notes, transcribe audio, create blog posts, produce audio clips, and more.
6 Podcasting Technology Platforms You'll Need To Promote Your Show
Now, let's take a look at the podcasting technology platforms that can help you promote your podcast to more listeners.
1. Social Media
Social media is the best podcasting technology to help build your audience, market your upcoming episodes, and promote your podcast overall. You can use social media platforms such as Instagram, Twitter, and Facebook (among others) to promote images, videos, teasers, direct quotes, quote cards, and more.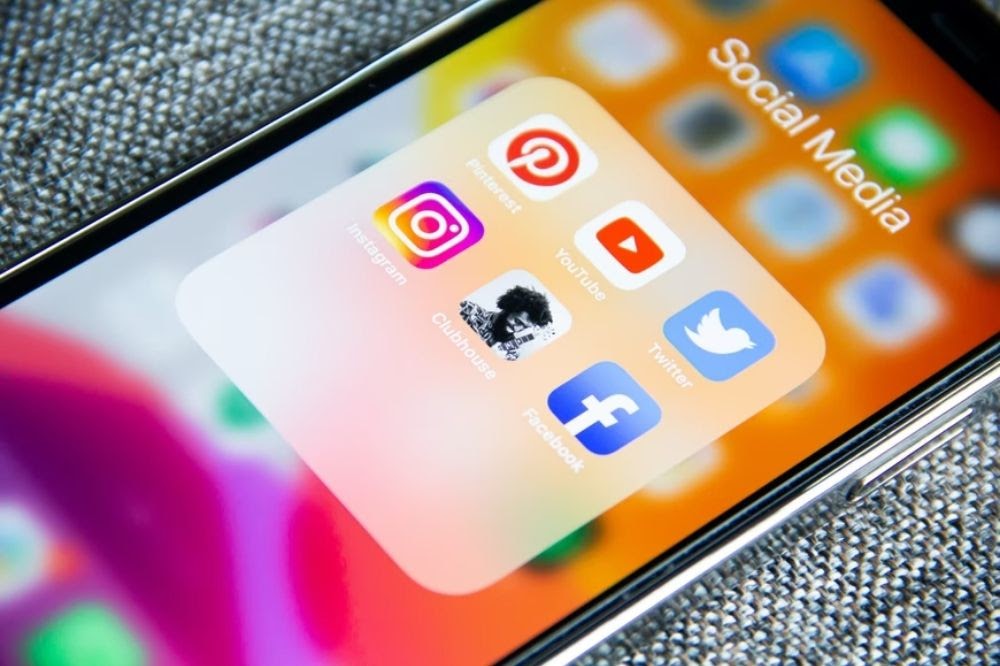 Each social media platform has a diverse set of tools to help grow your audience and promote your content. On Instagram, for example, you can take your pick from Reels, Stories, IGTV, and feed posts. You can capitalize off each of these visual content options by creating eye-catching video clips of your show's highlights.
It is also crucial to keep in mind which platforms are best suited to the kind of content you create. For example, LinkedIn may be better for business-to-business marketing, whereas Twitter encourages more open, casual dialogue with your audience.
Remember, social media promotion is all about getting creative and engaging. Try different things to see what works best for you!
2. Live Audio Apps
There are many free and paid live or social audio apps that can help you promote your podcast. These platforms encourage communication, bringing like-minded people through discussions and audio-focused media. These podcasting technology platforms will assist in publicizing your podcasting skills and help drive more listeners to check out your show.
Various social media platforms have jumped aboard the live audio train, introducing audio-only features. Facebook now has Live Audio Rooms and Twitter created Spaces.
There are also the more popular and dedicated live audio apps you can use for promotion:
Clubhouse was the first audio-centered social media app. The purpose of Clubhouse is to allow people from any location to chat, develop ideas, story-tell, debate, and meet new people, globally.
Users can quickly and easily jump in and out of various chats on different topics, making it the ideal platform for podcasters.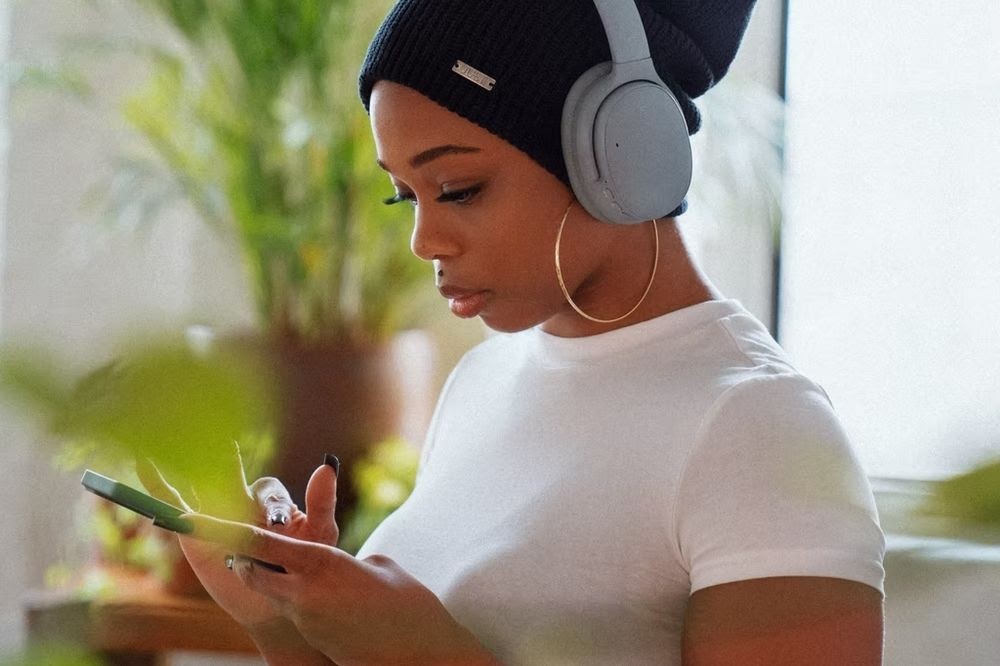 Spotify Greenroom is an audio app created by Spotify. It allows users to participate in a live-audio virtual environment called a 'room'. This 'room' is used to have discussions with other users, with the max capacity of a single room reaching 1,000 people.
The app is extremely helpful for podcasters who want to directly engage with their listeners. Not only can users chat with their followers but you can use it to market upcoming episodes or guest speakers. You can also use the recording or parts of it for your actual podcast.
3. SEO Optimized Website
Search engine optimization (SEO) is a fancy way of saying, "Make your audio findable in search engines." By posting each episode individually on your website, with embedded audio or transcription, and show notes, you can increase its ranking in Google results. Be sure to optimize your podcast episode title and description by including relevant keywords.
Today, Google also ranks audio content, so don't underestimate SEO-driven podcast traffic. SEO can drive more listeners, especially if your show notes mention exactly what your show is about and its covered topics. Spending the extra promotion time will ensure maximum reach and engagement.
A few tools you can use to optimize your podcast for search engines include:
Google Keyword Tracker to create keyword-focused topics
Ahrefs for SEO planning
Ubersuggest for more keyword suggestions
Wavve.Link for linking to all your podcast streaming links with one link
4. Email Marketing
Email marketing is an efficient way to reach audiences and keep them connected to your podcast through podcast updates, episode reminders, and more. It allows you to customize and personalize your communication with your listeners. This can increase engagement and drive traffic to your podcast hosting platform or website every time you release a new episode.
With Wavve Link, we encourage our creators to turn on the email collection feature, even if they are not ready to email anyone yet. When you are ready, the list will be there for you to import into whatever email software you choose.
5. Podcast Streaming Services
Once you have worked on your podcast for a while, you may want to encourage your audience to leave comments or reviews. To do this, you can set up a special URL or link on your website that explains how to leave comments or reviews and which podcast streaming services you would like to see them on, such as Apple Podcasts, or Spotify. In some cases, you can forward the link directly to the comments area of the podcast streaming service.
Your promotion efforts can then be around sharing a simple URL like, mypodcast.com/review. Building great reviews can then be used elsewhere to promote your show, such as reading them on air and clipping them with Wavve to make more marketing content. The easier you make it, the more reviews you will get. And when new listeners are curious about your show, the reviews and comments will help them see the value of your podcast.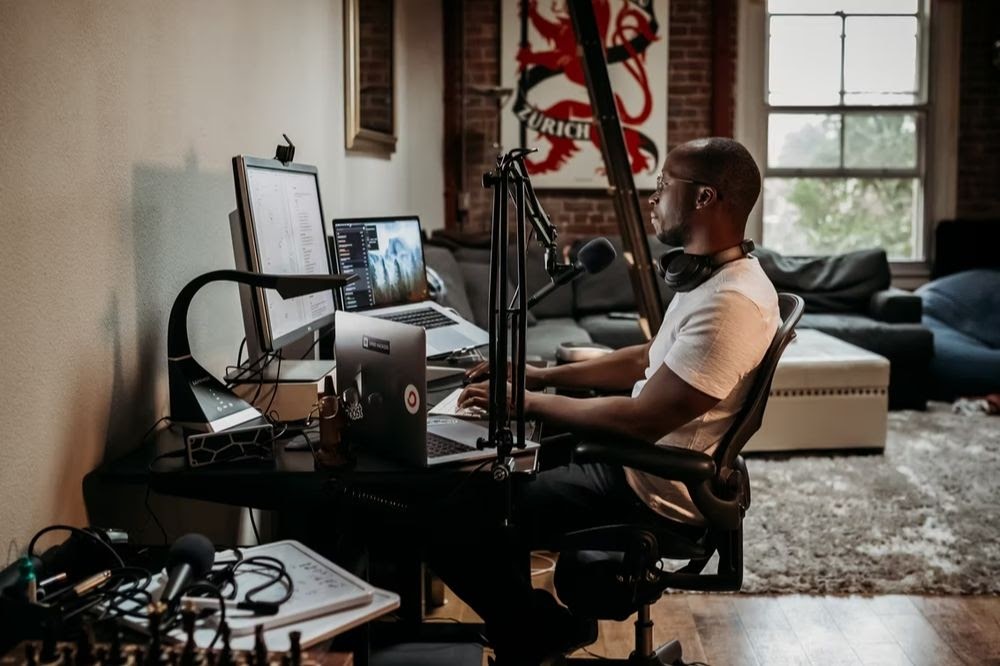 6. Wavve
To promote your podcast via social media, you need the right tools to help you tailor your content for each platform. Let's use Instagram as an example again. It is a highly visual space that's more about seeing than listening. So, you need to find a way to make your podcast accessible to viewers on the Gram.
With Wavve, you can leverage your audio content to create dynamic and engaging social videos, which can help increase your engagement. You can now easily convert any episode or highlight into a branded video or Wavve animation.
Just select the portion of your episode you'd like to use, and edit it with branded images, captions, and Wavve animations. You can also customize the size of each clip to suit the specs and dimensions of that platform.
You can use Wavve videos to promote your episodes, share clips, and highlight your guest speakers. This can entice your audience and keep them interested in your upcoming episodes. It will also help you reach and attract new listeners, as video is a powerful social media tool.
What else can you do with Wavve?
Wavve Link can effortlessly sync with your podcast feed. With this link, your listeners can view your full episode list and listen to them on the same page. Similar to a Link Tree for podcasters, this same link can share one link to all your social media and podcast app profiles, where users can access it at any time, making it easier for them to tune into your podcast on their streaming platform of choice, such as Apple or Spotify.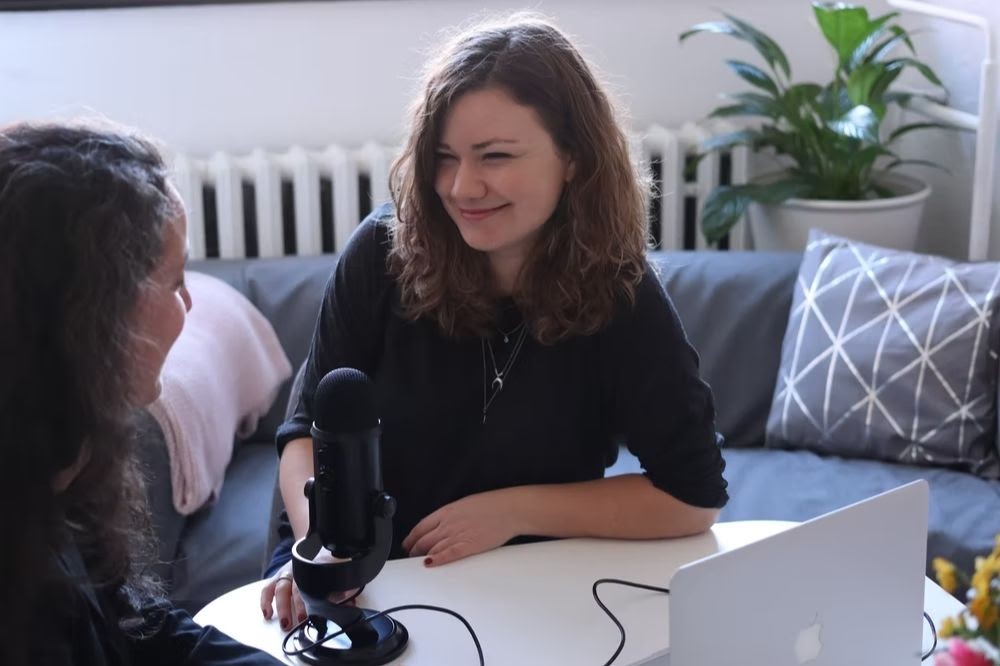 To maintain the quality of your podcast, it's important to keep track of your show's growth or progress. To do this efficiently, you will need to analyze your listeners' data. With a Wavve account, you can easily track hits, page views, unique users, and more.
Wavve allows you to connect your link to any custom domain you may own. This increases your podcast's accessibility and branding to listeners by making the link your custom domain name.
Conclusion
There has never been a better time to start your own podcast. With a huge variety of innovative podcasting technology tools and platforms on the market, creating and promoting your podcast has never been easier. Podcasts are a great way to explore individual or community interests and what's more, you can even make some money along the way if you promote it correctly.
By creating and marketing your podcast with the relevant platforms, you can create a valuable podcast brand and provide your audience with useful information in engaging formats. Use this list of our 14 podcasting technology tools for podcast creation and promotion to help you make your show an epic success.
Want to promote your audio content and grow your audience at the same time? Go to wavve.co to sign up and set up your free wavve link podcast page today.
I'm the CEO of Wavve. I love encouraging creators and entrepreneurs to share their stories and lead with purpose.