One of the keys to success when promoting your podcast is knowing how to get podcast reviews.
A recent 2022 survey revealed that over 60% of Americans are listening to podcasts. But how many of them are leaving reviews?
Getting listeners to write reviews can be difficult. However, it doesn't necessarily have to be.
Without a doubt, let's delve into this discussion by finding out how to get reviews and its significance to you as a podcaster.
3 Main Whys To Get Podcast Reviews
Podcast reviews help you do three main things. Let's take a look at why these are important.
Why #1: Podcast Reviews Allow You to Establish a Credible Reputation
In today's world, everyone looks at reviews before purchasing a product. So naturally, people will look at the reviews when they're searching for a new podcast.
Getting reviews is an effective way to establish a trustworthy and credible reputation. And once they're in place, your reviews are the gateway to attracting new listeners and ultimately growing your audience.
Why #2: Podcast Reviews Help Build Your Audience
People love to feel like they are part of something. So, they'll relish the opportunity to leave a comment or review. And it's no secret that, in the online space today, people love to share their opinions.
These reviews all contribute toward building a sense of community and belonging, with the chance of making your podcast a hit.
Why #3: Podcast Reviews Give You Opportunities to Get Feedback from Your Listeners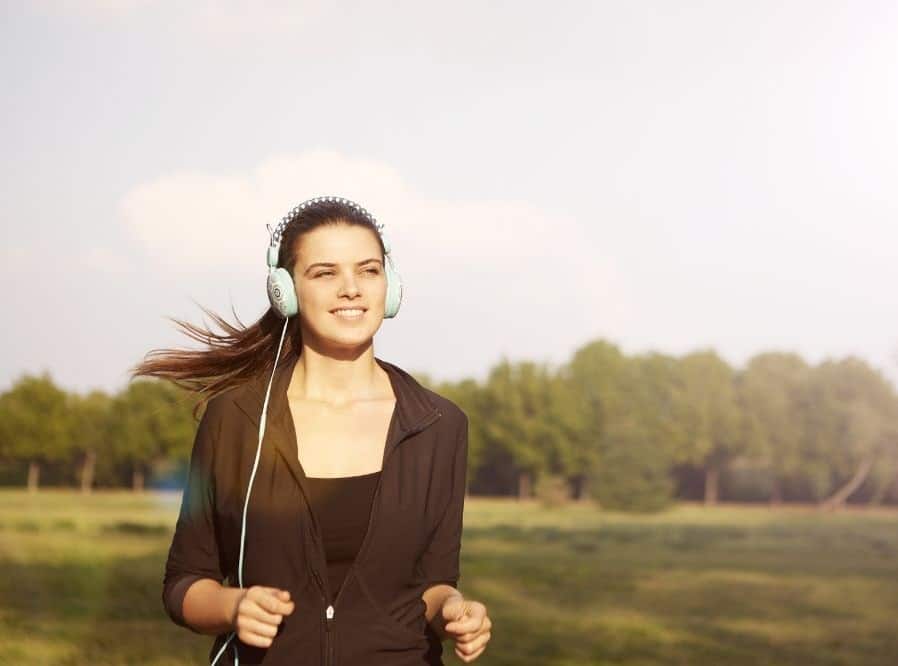 Whether you get positive or negative reviews, you'll be getting valuable insights into what your listeners want from your podcast. This will help you build a strong brand and podcast series.
5 Tips To Get Reviews For Your Podcast
Do you have a hard time garnering reviews for your podcast? Don't worry. Here are five clever tips to get podcast reviews along with three key reminders.
Tip #1: Simply Ask Listeners To Leave A Review
As the saying goes, if you don't ask, you won't get.
At the end of your podcast, ask your listeners to leave a review and tell them how much it would benefit your show. And if you're looking for specific feedback, ask them for it.
Notice how we are not saying ask in the intro for a review. This is off-putting to new listeners, and it's rare that someone will stop the show to go leave a review with no incentive, no experience with your show yet, and no context of what to say.
As the show is wrapping up, you could ask listeners for particular topics they want to hear you cover, and to share that information in a review.
You're bound to end up with more suggestions than if you never asked, which can mean less work for you in the long run coming up with new show ideas.
Bonus tip: Get the ball rolling by asking a few core fans, friends, and family members to leave a review first. Once people see other reviews, they are more likely to invest in your podcast and eventually leave a podcast review themselves.
Tip #2: Provide Instructions
To help facilitate the review process, you should include steps on how to leave a podcast review on your platform.
You can make a quick video or graphic to share on your website or social media accounts. Or, add a bonus clip to play at the end of your podcast. It should clearly explain how to leave a review, where to leave it, and include essential information such as the URL link.
You could even use time during the episode to walk the listeners through the review process.
Tip #3: Include A Call-to-Action (CTA) Button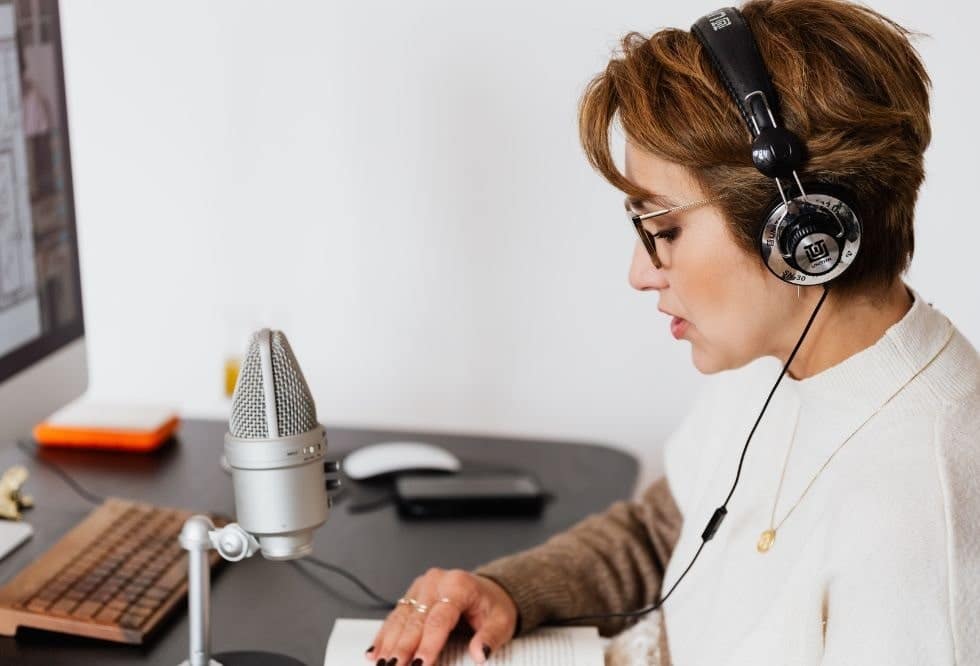 A CTA button is the simplest way to ensure your podcast listeners leave that much-needed review.
A large button on your site or social media platform that says "Leave Review" can help direct listeners and help them focus. When they click, they should know what to expect and where to go. And boom! You have one more podcast review.
Do not, however, just drop them on a random Apple Podcasts page and hope they figure out how to remember their password, login, and navigate to the hidden magical realm of podcast review input boxes. They will not make it. And wer wer! No review.
Tip # 4: Create Giveaways or Prize Campaigns
Everyone loves a freebie, so what better way to get more podcast reviews than to encourage participation with a giveaway or a prize?
You could ask your listeners to leave a review, and they will then be automatically entered into a lucky draw or competition.
This is an effective way to engage with your audience and get them talking about your brand. It also creates a sense of community and, most of all, adds a fun element.
Decide on the prize that will entice podcast listeners to partake in the content. And let the contest run for a week or so. Any shorter, and people may not have time to submit their podcast reviews. Any longer, and people will have no sense of urgency and may lose interest.
The same method applies to running a contest. You could ask listeners to screenshot their reviews, share them on their social media platforms, and tag you.
Tip # 5: Mention the Positive Reviews on Your Show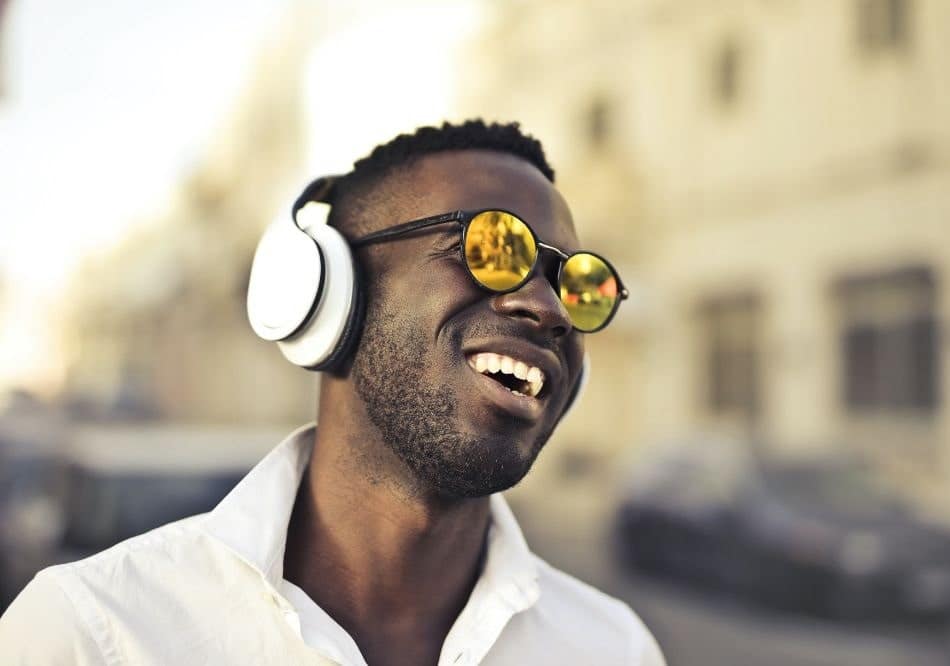 What better way to show a sense of appreciation than to thank the "reviewer" on your podcast?
Read out their podcast review and personally thank them for making the effort. It may entice others to do the same who may desire the opportunity of getting recognition on air.
This is also an opportune time to ask others to leave a review.
Things to Remember When Seeking Podcast Reviews
The Need For Social Proof
This is about the number of listeners per episode or number of downloads. Keep the excitement level high and on-trend by ensuring once you start collecting reviews, you don't drop the ball.
Having a high number of listeners gives your show credibility and makes you seem very popular. You can display your audience numbers or downloads in your show notes.
However, if the latest reviews are years old, the social proof then works against you. Now, new listeners question whether they should invest in your show.
The Importance of Tapping Influencers in Your Field
Contact someone in your chosen industry or an expert around your topic of discussion to give your podcast show an honest review. You could even contact someone with their own podcast to chat about your podcast growth process on their show if it makes sense.
Better yet, create real moments with your listeners to build relationships and highlight them as an influential listener and member of your community.
Never Underestimate the Power of Social Media
Use your social media channels to your advantage by posting stories, reels, etc., on a regular basis. You could even create a mailing list so that your listeners don't miss out on any updates. Remember, building on socials takes time, so choose one channel to promote at a time rather than dropping 10 CTAs to follow you everywhere.
Conclusion
What is the point of a podcast if you don't have any listeners?
Asking people to leave reviews about your podcast is essential because it establishes credibility, helps grow your audience, and gives you valuable feedback that lets you improve your podcast over time.
Applying these tips is a simple way to get more reviews and ultimately grow your audience.
With this in mind, knowing how to get podcast reviews is one of the many ways to grow your brand. Check out these other influencer marketing tools for more tips on how to expand your business through content marketing.
I'm the CEO of Wavve. I love encouraging creators and entrepreneurs to share their stories and lead with purpose.