Instagram post ideas for B2B businesses may seem like they would not get results.
Despite its popularity, benefits, and trends, Instagram is still a mystery to many businesses. Especially B2B businesses. There had been a long misconception that Instagram is B2C turf.
Many of Instagram's users focus on vacations, celebrities, food, entertainment, pets, and lifestyle. Instagram may appear like the ideal place for a B2C audience. But, B2B companies can leverage this affordable and effective marketing channel.
Truth is, B2B buyers are on Instagram, and you need the right approach to reach them. Today, we'll look at the Instagram content ideas content managers and entrepreneurs can use to get more mileage for B2B marketing on Instagram.
Why Instagram for B2B Businesses?
Instagram is one of the best social media platforms for engagement. TrackMaven reports that Instagram produces 20X more engagement than LinkedIn for B2B brands. Besides driving sales, Instagram provides you with an opportunity to:
Strengthen your brand Image.
Create brand awareness.
Put a human face on your brand. McKinsey reports that 80% of millennials buy from brands they identify with.
Engage customers and create positive customer experiences with your brand.
Share new insights about your products and services.
Make your marketing campaigns more effective by collecting insights.
As an entrepreneur, you need to view Instagram as a goldmine where you can build an audience and customer loyalty. In fact, 71% of American businesses use Instagram. Here are content ideas you can create on Instagram and get ahead fast.
Getting Started on B2B Instagram Presence
As you approach Instagram, you need a strategy. This helps you identify your exact audience, set achievable goals, and develop a brand tone that sets you apart. Let's look at these essential steps:
1. Identify Your Audience
Who are you targeting?
Defining your audience can be tricky, but it's imperative for the success of your Instagram campaign. Statista reports that over two-thirds of Instagram is aged 34 or younger. Even though the platform is skewed heavily to a younger demographic, they vary in location, interests, education levels, and income.
Instagram Audience Insights is a great place to start when analyzing your audience. You can identify your followers by age, location, and gender. You can also evaluate your Instagram content analytics and determine the kind of people giving you engagements.
2. Set your Instagram Marketing Goals
To have a successful Instagram strategy, you must have one or more specific goals in mind. What's your priority—brand awareness, more clicks, comments, or visits to your landing page?
By setting clear goals, you get an idea of what you want the campaign to look like. Also, you get a clear direction and design for all your content to further the goals.
3. Spell Out Your Brand Voice and Tone
In B2B marketing, tone ad voice matter significantly — even more than we realize. Tone and voice are different.
"Essentially, there is one voice for your brand and many tones that refine that voice. Voice is a mission statement. The tone is the application of that mission."

Kevan Lee, Former VP-of Marketing, Buffer
A consistent voice across all channels helps you to maintain a unified image. The voice is recognizable to your audience.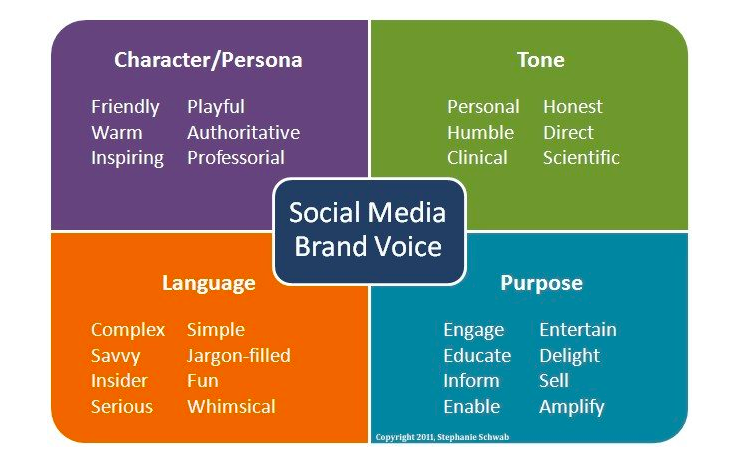 On the other hand, your tone changes to fit the platform and the content you're posting. Here is a graphic detailing how you can begin setting your brand tone and voice.
Now that we've identified the basics for a successful Instagram marketing strategy, let's look at 10 B2B content ideas that will help you stand out.
10 Original B2B Instagram Post Ideas: What to Share
1. Thought Leadership Content
Today, everyone is trying to be an influencer or a thought leader professionally. How can you stand out as a B2B thought leader on primarily B2C platforms like Instagram?
You need to share emotion-based visual content to support complex business ideas. You don't have to show "market dominance" and "savviness" each time. Create an emotional connection with each infographic or image, and ensure your CTAs are relatable.
You may also add some valuable quotes from your team members and any other content that sets you apart as an expert.
Here's how Mailchimp uses thought leadership for Instagram posts.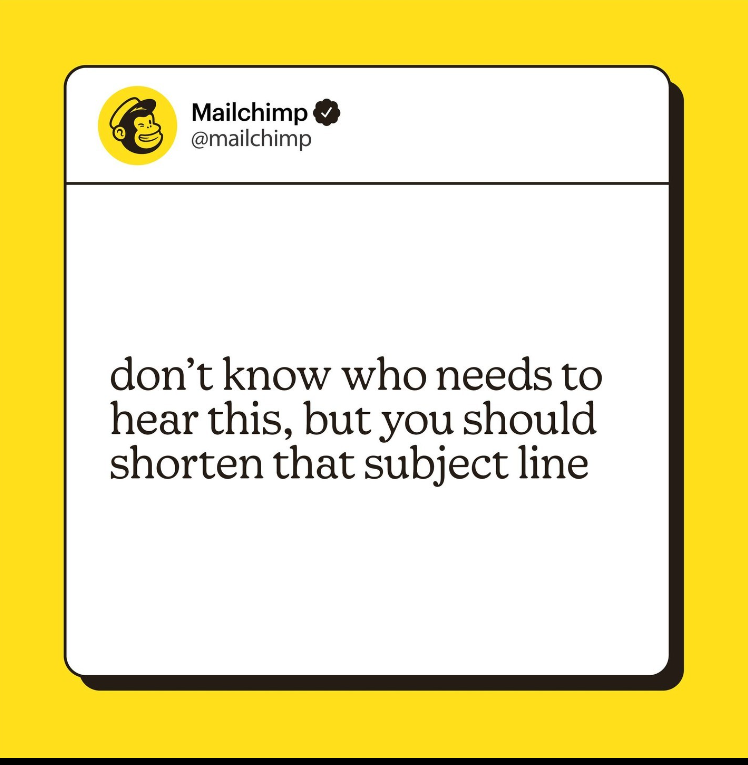 2. Your Product Images
Instagram is an image-driven platform, making it perfect for sharing your product images. Use your pictures to boost product awareness and show off new product features and updates.
As a B2B business, Instagram can be a great place to showcase a revamped website, announcements, and new products. Throw in a bit of creativity to your visual images to help you stand out and engage more audiences.
For example, Wavve can help you quickly show off these images on IG with a unique animation and audio to stop the scroll and capture attention.
3. User-Generated Content
User-generated content (UGC) can be any texts, videos, reviews, or content created by people outside your brand.
This type of content is perfect for B2B businesses anytime you want to engage with your Instagram community by giving them a voice. User-generated content helps you to show your brand's authenticity, just like word-of-mouth marketing.
Hashtags, or the newly announced Topics, can be a great starting point for finding ideal user-generated content. You can use generator tools to identify posts and images that give much value.
4. Your Jazzed-up Staff Working Behind the Scenes
Even if your business has a pretty solid Instagram account, your employees can be an incredible avenue for content distribution. But, employees are some of the most effective yet underutilized referral resources from a content viewpoint.
Here's why employee content works:
98% of employees have at least one social media account for personal use, of which 50% already post about their company.
Content shared by employees on social media channels creates 8X more engagement than content from official brand channels.
Leads generated from employee social marketing convert 7X more than leads from other sources.
Earned media such as word-of-mouth and peer-to-peer referrals are 4X more effective than paid media.
With these numbers in mind, you can ask and help your employees to share your business content and their experiences with your organization. Most times, many of your employees will be thrilled to post on Instagram or their main social media platform. You give them the spotlight, and they increase your reach, engagements, and conversions.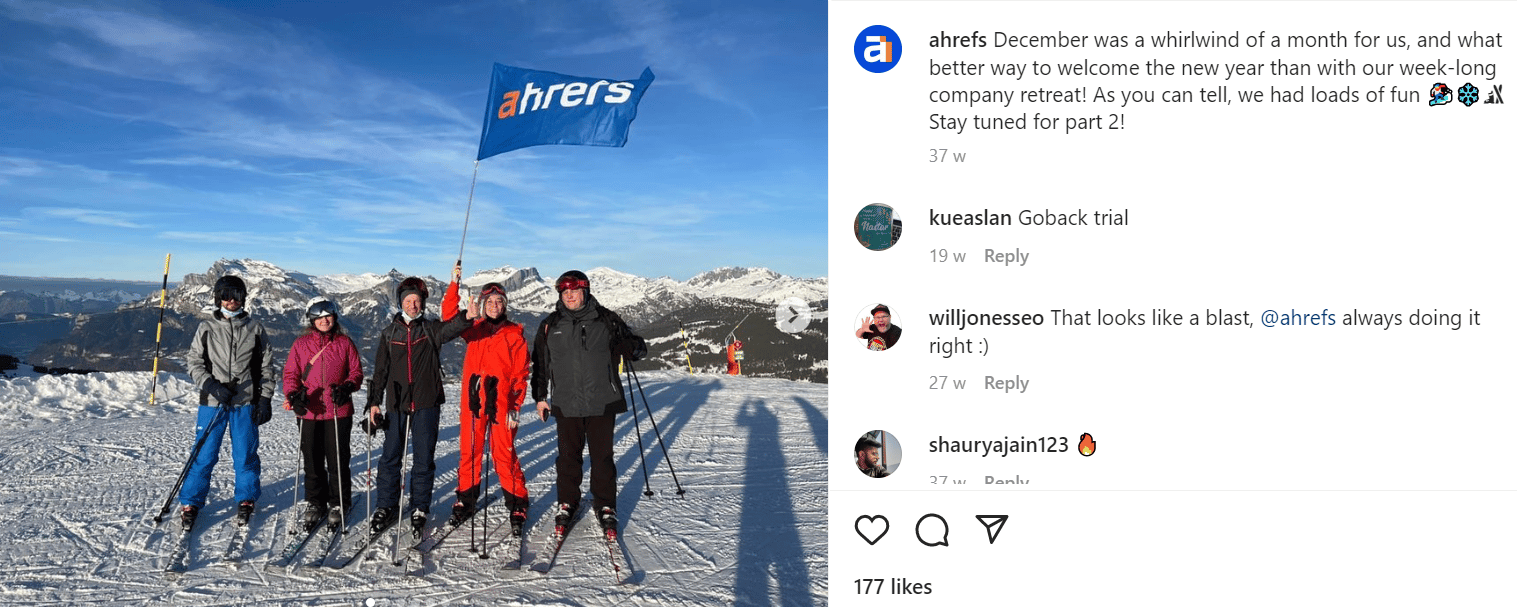 5. Your Podcasts and Webinars Showcased as Instagram Reels
Reels are great for short-form content. They are Instagram's relatively new addition that competes with TikTok.
Instagram Reels are an excellent opportunity to showcase bespoke short clips that could quickly go viral. You can share snippets and teasers of your podcasts and webinars.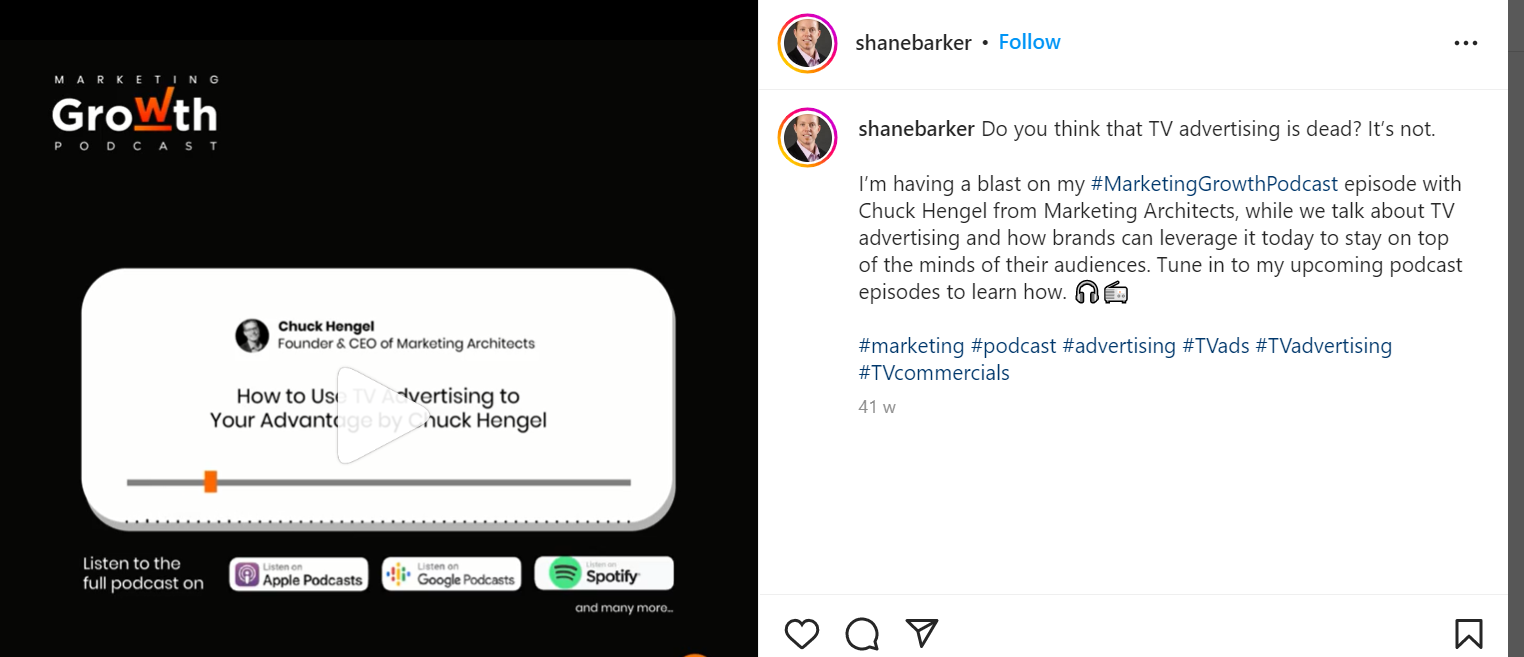 6. Throwback Thursday Posts
Found something funny or exciting in the archives? Share it on your Instagram page. We all love looking back, and that's why #throwbackthursday (#TBT) is popular.
As a B2B business, you've come a long way. Dig into your archives for some historical images, ads, or content. Historical content gives you some social proof and credibility and helps your audience appreciate your growth.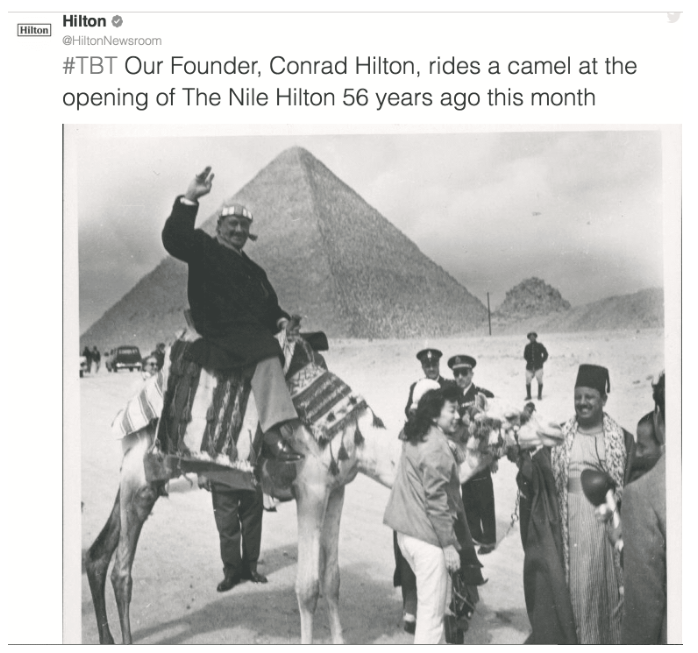 7. Remixed FAQs as Instagram Posts
You may already have this form of product-led content but in other formats. With a bit of creativity, you can break down your content into smaller, visually appealing chunks. These can be checklists or carousel posts with step-by-step guides that offer product tips and hacks.
With this tactic, you provide fantastic content, repurpose old content and push more traffic to your website for more tips.
Can FAQs help in your Instagram content strategy? Absolutely. Answering Frequently Asked Questions (FAQs) can help you share your product's ins and outs.
8. Partnered Content by Influencers
Influencers can help you increase your credibility, create a more significant impact, and even grow your page following. They also help you drive a higher ROI of up to 11X compared to banner ads.
B2B businesses are now partnering with influencers to grow their brand impact on social media. Social proof spreads like wildfire in the socials, and influencers fuel that fire. They'll persuade their large audiences to promote, buy, follow, or discuss your product on Instagram.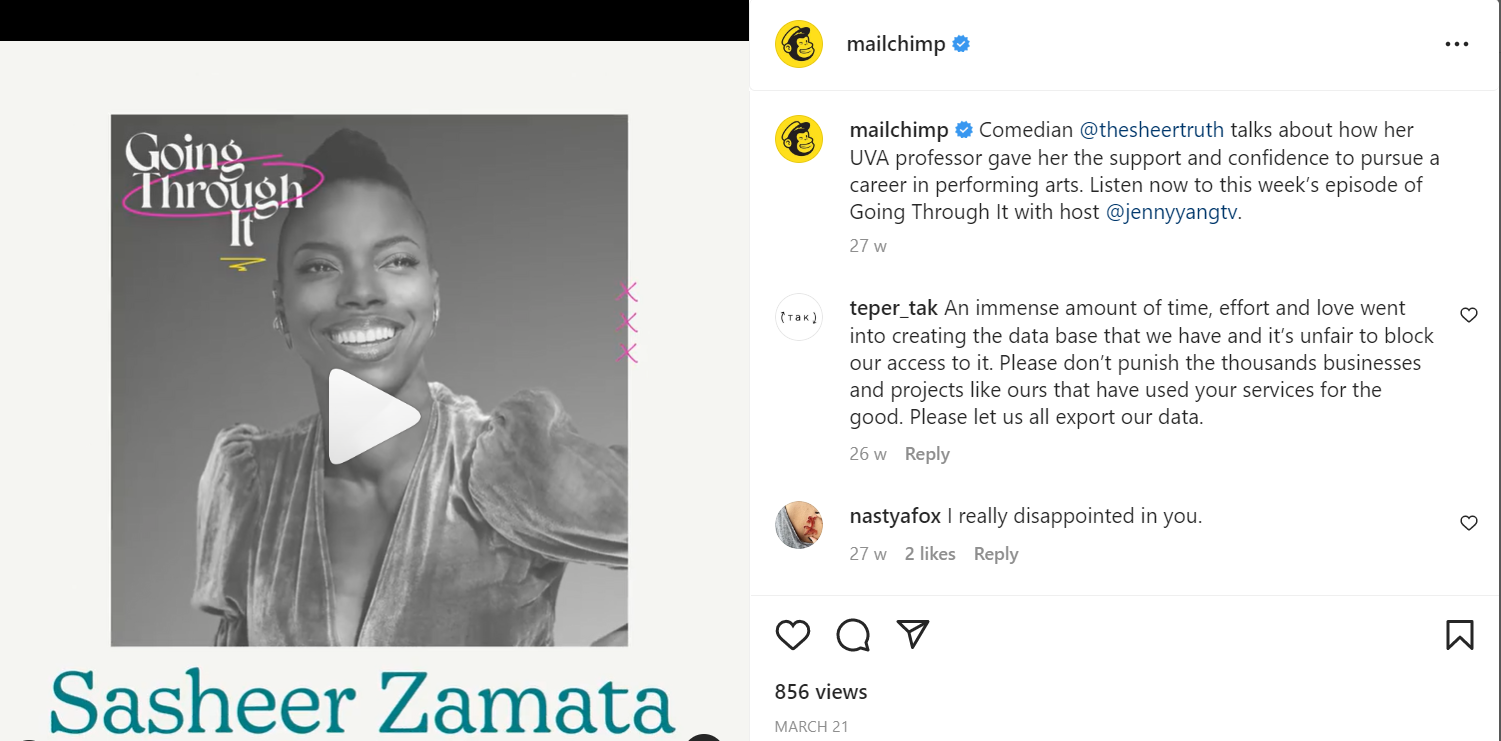 9. Lead Magnet Posts That Direct To Your Bio Link
Lead magnets are an easy way to generate leads on social media. They're used to collect as many contact details as possible from potential buyers.
You can capitalize on lead magnets to nurture relationships and prompt action from potential clients. To stay top-of-mind of your followers, share some free, useful resources. You can create a template, guide, discount, and even a free appointment.
10. Video Content on IGTV
For many years, Instagram capped videos at 60 seconds. However, this has changed with IGTV. You can share video content up to 60 minutes long.
Essentially, if it can go on YouTube, it can also fit on IGTV. If you're looking to edit your longer videos before posting, there are a variety of video editors that will make your life easier like Canva, Descript, or Adobe.
Today, IGTV is no longer limited to vertical video. With both vertical and landscape videos, you have an expanded opportunity to repurpose old content and share new video content. If you need help catching up on remixing your existing library of content, hire Duplikit or Novel Classic.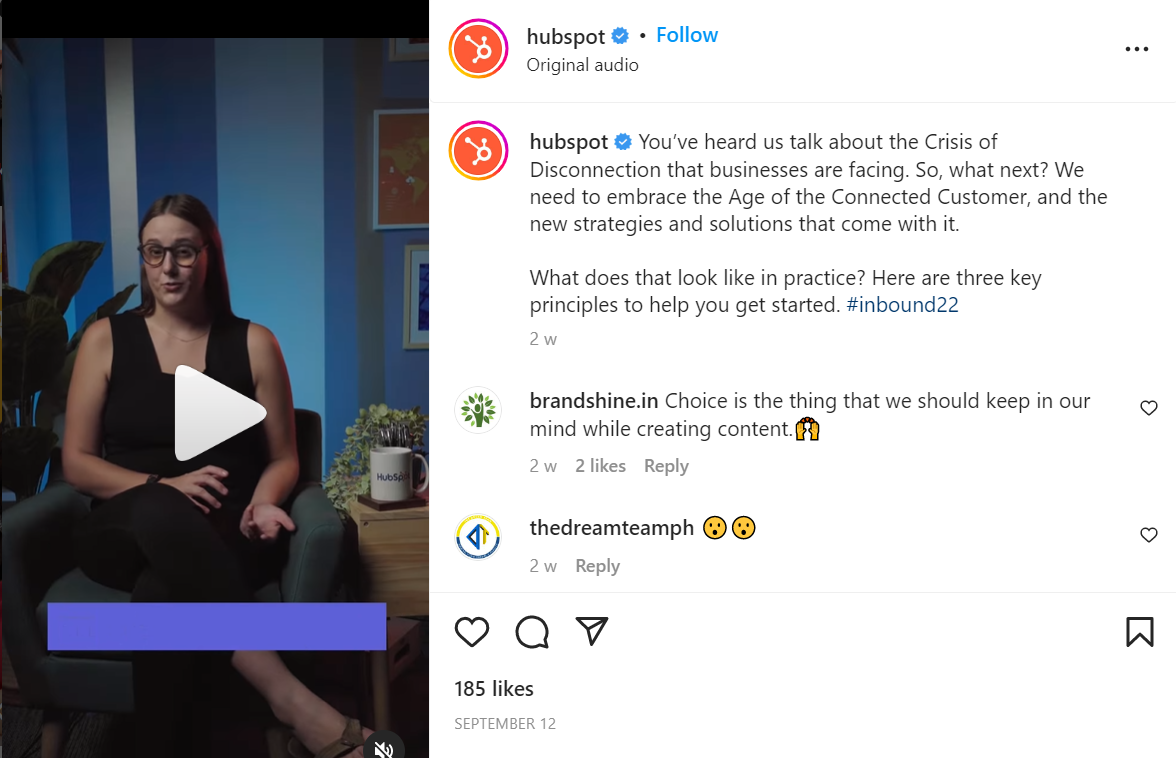 B2B Instagram Post Ideas Entrepreneurs Can Try
Instagram has evolved to be much more than just a photo-sharing app. B2B companies now get unmatched opportunities to engage with audiences.
Content ideas are limitless. Even with a single image, you can tweak it, repurpose it, and get several content ideas. To create unique content, you may need to stretch out of your comfort zone but with your brand voice, content strategy, and audience, you can grow your engagements on Instagram.
Remember to track and measure what works for your brand and continually optimize your posts for more engagement. What unique Instagram posts have you seen from B2B businesses?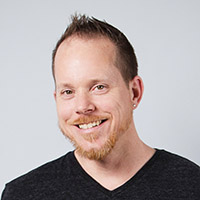 Shane Barker is a digital marketing consultant who specializes in influencer marketing, content marketing, and SEO. He is also the Founder and CEO of Content Solutions, a digital marketing agency. He has consulted with Fortune 500 companies, influencers with digital products, and a number of A-List celebrities.