Three. Two. One… A-a-a-n-d, you're live on LinkedIn! Say "Hello" to your audience.
If it were that easy, you wouldn't be here looking for LinkedIn Live success tips, would you?
This guide comprises everything you should know about LinkedIn Live: from its definition and examples to the advantages of livestreaming on LinkedIn and instructions on how to make your first steps in this direction. Plus, you'll get some useful expert advice on incorporating live videos into your video marketing strategy on this social media site.
What's LinkedIn Live and Why Do You Need It?
LinkedIn Live is an online streaming feature on LinkedIn. It offers an opportunity to broadcast different types of content such as an interview, a meeting, a webinar, a product or service review, a podcast, or any event in real-time.
For example, below you can see a live podcast video recording event organized by Tony Mormino with Insight Partners (The Engineers HVAC Podcast).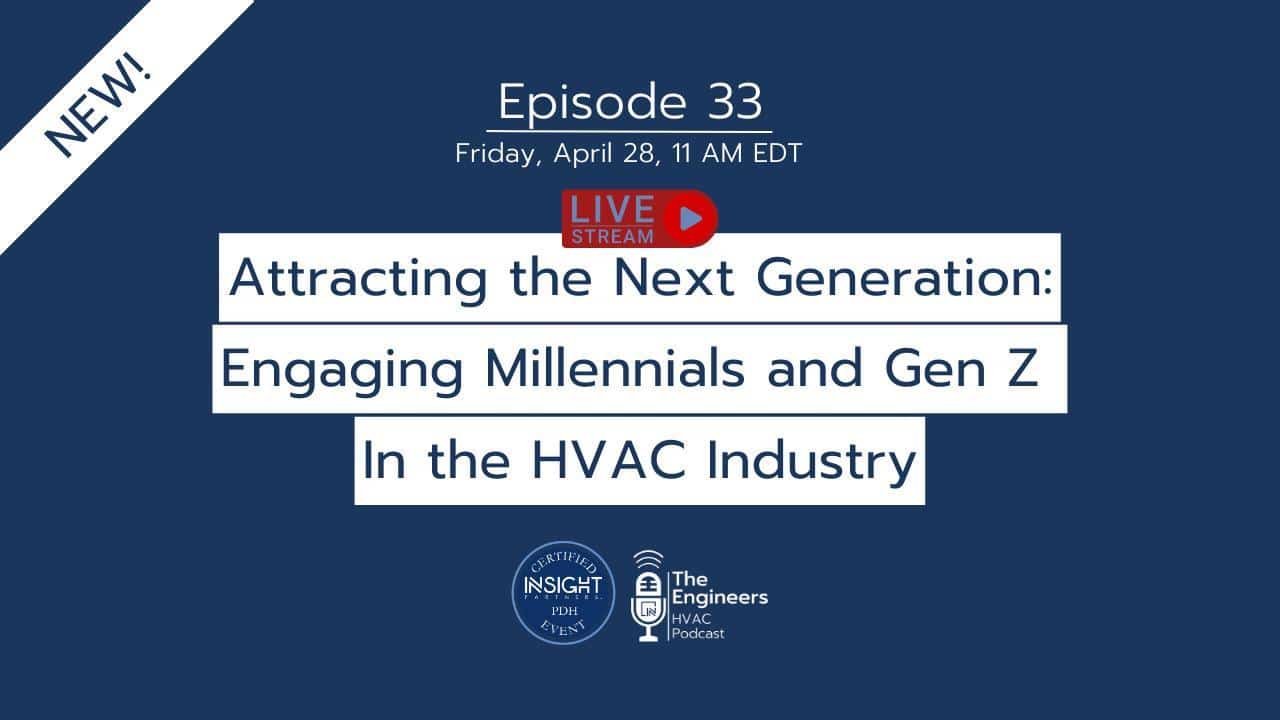 "Video streaming is all the craze," as pointed out by Dyfed Loesche, Data Journalist at Statista. In fact, 63% of US adults aged between 18 and 34 indulge in regular consumption of live videos. And 21% of them watch online broadcasts several times a day.
Hopping on this wave of popularity, you can get the following benefits with LinkedIn Live:
Showcase your skills and proficiency online
Cultivate brand authenticity and increase trust
Generate high-quality leads
Demonstrate your product or service
Motivate people to collaborate with you or buy from you
Boost your LinkedIn engagement
Indeed, LinkedIn Lives engage people more effectively than usual video content on the platform. They gather 24x more comments and 7x more reactions and contribute to your social selling efforts on LinkedIn dramatically.
Note: only qualified companies and individuals can take advantage of LinkedIn's live streaming option. Scroll down to check if you're one of them.
Who Is Permitted to Stream Live on LinkedIn?
For creating and hosting LinkedIn Lives, you should meet the following access criteria:
Number of connections and/or followers – 150
Compliance with the Professional Community Policies – safety, trustworthiness, and professionalism (read more here)
Location – LinkedIn Live is unavailable for Chinese Mainland-based individuals and companies.
You can check your eligibility by visiting this page: https://www.linkedin.com/video/golive/. If you receive a message "You do not have access to LinkedIn Live," you cannot use this feature.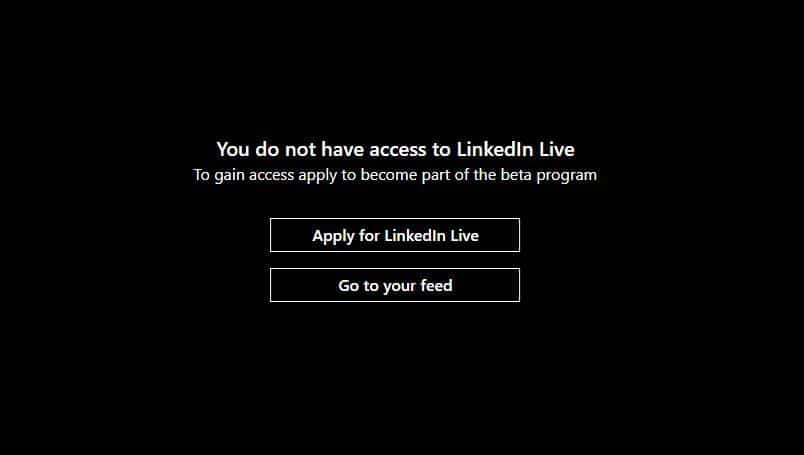 If you are eligible, congrats! You can start using LinkedIn Live right now.
How to Set Up LinkedIn Live Videos?
Follow this step-by-step guide to begin live broadcasting on LinkedIn.
Step One. Select your preferred tool for streaming
Consider three options you can pick from.
Option #1. One of LinkedIn's Preferred Partners
They are:
Vimeo
Socialive
Restream
Switcher Studio
StreamYard
Option #2. One of LinkedIn's Certified Partners
Some of those are:
BIGVU
Easylive.io
Grabyo
Watchity
Ecamm, and others
Option #3. LinkedIn's custom Real-Time Messaging Protocol (RTMP)
This method is for those who prefer a direct connection via streaming tools like OBS or Zoom. Go to https://www.linkedin.com/video/golive/now and choose "Go live now" under "New stream."
Watch this video guide on how to go live with RTMP.
Video: https://www.youtube.com/watch?v=8yRVXRK4ozY
Step Two. Establish a connection between the tool and your LinkedIn account.
This step will heavily depend on the software you're using for broadcasting. So, no comments here.
Step Three. Create an event and go live
The last step is creating an online event via https://www.linkedin.com/events/create and streaming from your chosen tool.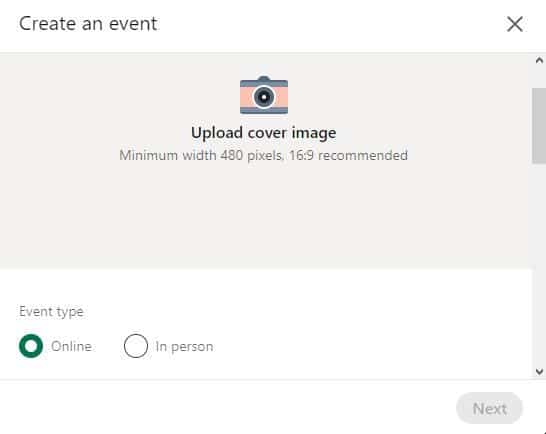 How to Get the Most Out of Your Live Streams on LinkedIn
Now to the best hacks for going live on LinkedIn suggested by business leaders and experts.
1. Make your expertise visible from the profile page
Wait a minute. We're talking about LinkedIn Live strategies, so why should I bother about the profile page?
Quite a fair question. And here's the answer:
"When noticing a live event from an unknown company, LinkedIn users typically check its 'face', that is, a business page. If you want to attract a wider audience to your event, you should make your 'face' look more credible and expert-like," claims Jim Pendergast, Senior Vice President at altLINE Sobanco.
"You might need to optimize your headline and summary and ensure your everyday content demonstrates your proficiency in a particular sphere," he recommends.
Does your profile illustrate your competencies? Are your LinkedIn posts full of expert tips proving your knowledgeable?
If you look at the business profile of altLINE Sobanco, for example, you can see an optimized page with tons of financial tips for small businesses like alternative financing, invoice factoring, or others.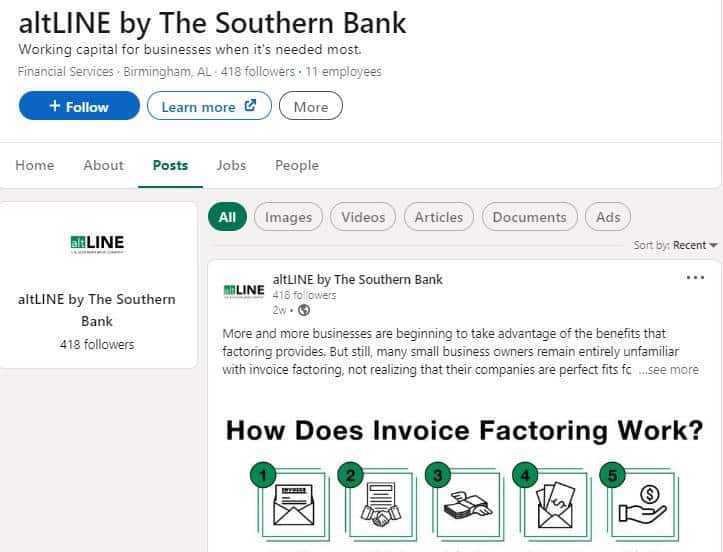 You can also use one of the LinkedIn analytics tools like Keyhole or Inlytics to monitor your LinkedIn page statistics, spot the weakest places, and take your profile to the next level.
2. Plan, announce, remind (and promote!)
How far in advance should you schedule video content to go live on LinkedIn? When exactly to make an announcement and remind your audience about it? Any promotional tactics?
Here's a tiny cheat sheet for you from Michael Power, CMO at DTF Transfers:
Plan: 3–4 weeks before the actual live stream
Announce: 5–7 days ahead of time
Remind: 1–2 days before the date
As for live stream promotion on LinkedIn, why not captivate your audience and leave a lasting impression with a video teaser?
For example, you can promote your podcast on LinkedIn with a short video clip. Just like Jennifer Fink did. The podcast host of Fading Memories created a 15-second animation to announce her upcoming live episode recording about dementia prevention.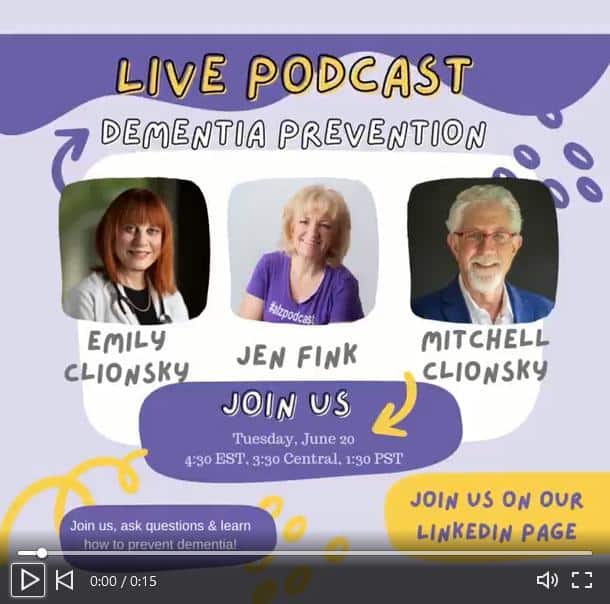 You can easily make a bite-sized but captivating teaser video with Wavve to build hype around your event and widen the pool of attendees.
3. Use lead magnets to boost participation
A lead magnet is one of the most effective ways to generate more leads and increase the number of LinkedIn livestream watchers.
Jerry Han, CMO at PrizeRebel, explains how it works:
"Lead magnets are marketing tools that compel your audience to exchange their email addresses or other contact information for getting a freebie, reward, or valuable offer. They work particularly well on LinkedIn in case you add a registration form to your live event."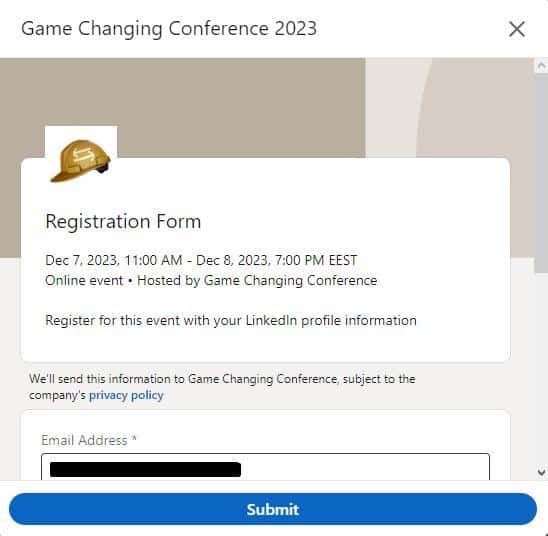 Jerry Han also shares a list of lead magnet ideas for LinkedIn Live registrations:
Gift card
Ticket
Masterclass
Template
Discount/coupon
Toolkit
Book or ebook, etc.
See the example below. Everyone who signs up for this live webinar gets a free copy of the bestselling book Entrepreneurial Investing.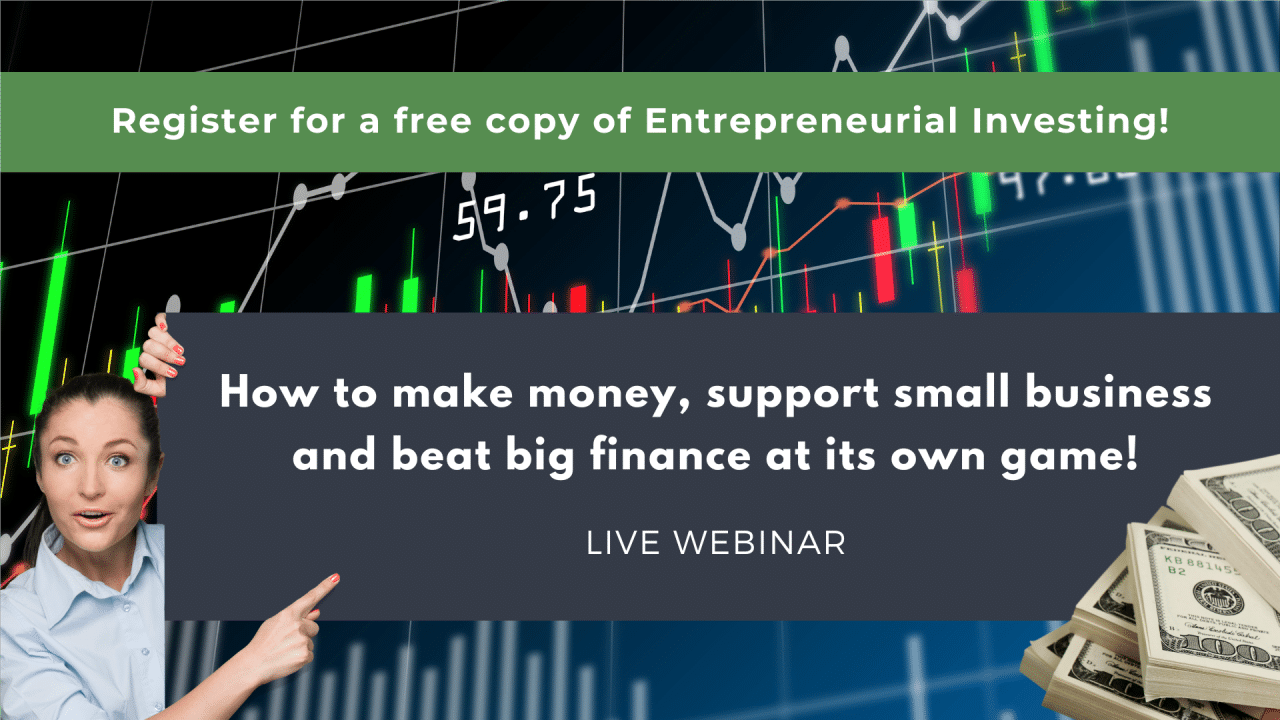 You can likewise grow the email list for your live webinar or podcast on LinkedIn.
4. Call to action and give clear instructions
Out of all social media practices, a call-to-action aka CTA can produce the most powerful effect on your leads. It can increase the conversion rate by a whopping 120%.
When creating an online event on LinkedIn, you already have CTA buttons Share and Attend (or Register, if you have a registration form enabled). Now, it's time to think about adding some more CTAs.
Look at this CTA text in the description of a live podcast by Al-Burraq Technologies:
🎙Join us for an inspiring LinkedIn Live event, "Journey Unveiled: Exploring Entrepreneurial Success and Vision in a Dynamic World." 🌟
Some other ways of using CTAs in LinkedIn Lives' descriptions are as follows:
📅 Mark your calendars!
Smash 👉 the "Attend" button to join us!
Register now to secure your spot.
Join our experts & unravel how ____
Take time out of your busy work schedules and join us for this exciting sneak peek!
Reserve your virtual seat today!
Book a free ticket by simply registering for this event on LinkedIn.
Join us virtually for an exciting opportunity to meet _____
Mark your calendars, invite your connections, and get ready to _____
Or here's a call-to-action Register Now ingrained into the cover image of the online training event.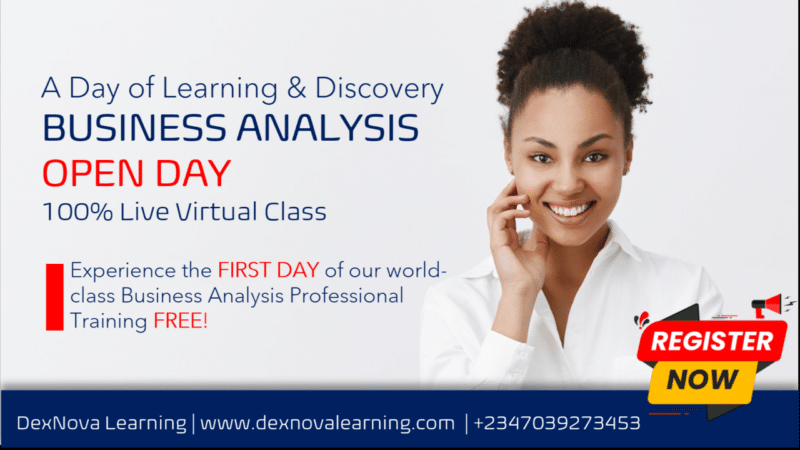 Just a small warning from a law professional and CEO of Cloud Peak Law Group Mark Pierce:
"When calling your audience to action before, during, or after your online event, stay away from over-promotional or salesy phrases like buy now or once-in-a-lifetime opportunity. LinkedIn strictly forbids such content in live events.
It's also necessary to warn your participants to beware of spam or fraudulent activities during a live stream."
You can take LinkedIn's instructions for the attendees of the Product Management Learning Series as an example.

5. Offer valuable content
"Whether you organize conferences, webinars, podcasts, or roundtables in real time on LinkedIn, it's a must to bring value to your audience," states Linda Shaffer, Chief People Operations Officer at Checkr. She provides a couple of examples from Checkr's previous live streams on LinkedIn:
"You can immediately hint at the worthiness of your content in the title of your LinkedIn Live by providing a number (e.g., Four Competencies of Tomorrow's HR Leaders) or a how-to (e.g., How to Hire Post-COVID or How to Recruit, Re-Engage and Retain Candidates)."
Here's one of the Checkr Roundtable Expert Series with some helpful strategies for HR leaders in the food sector.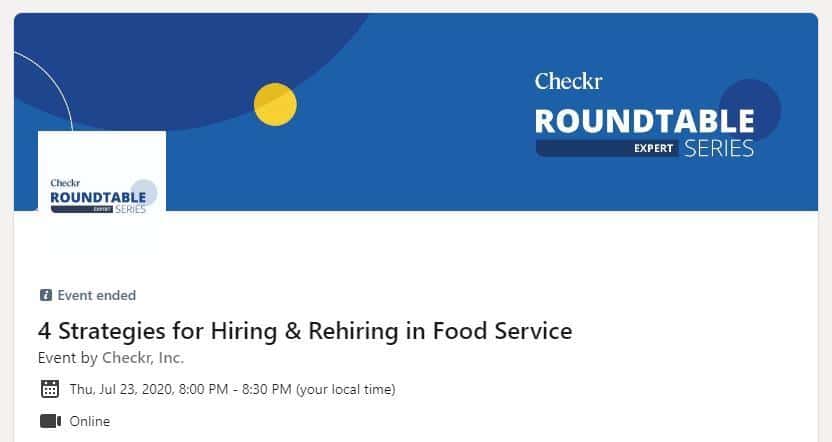 Don't forget to mention the key points of your event in the "About" section (see the screenshot) to give your audience a general picture of what to expect.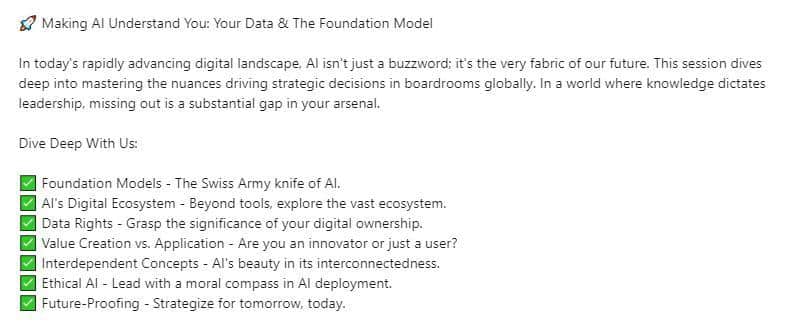 6. Live stream for at least 15 minutes but no longer than 60 minutes
The first part of this tip – a minimum of 15 mins – is from LinkedIn itself.
The second part – a maximum of 60 mins – is from Jesse Hanson, Content Manager at Online Solitaire & World of Card Games. He says:
"If it's not a gaming stream or an online conference typically taking more than two hours, you might need to set a 60-minute time limit for your LinkedIn Live.
Sometimes, even one hour may be a tiresome experience for viewers, depending on the content density and the attention span. That is why a 30- or 40-minute broadcast may be an ideal length to stick to."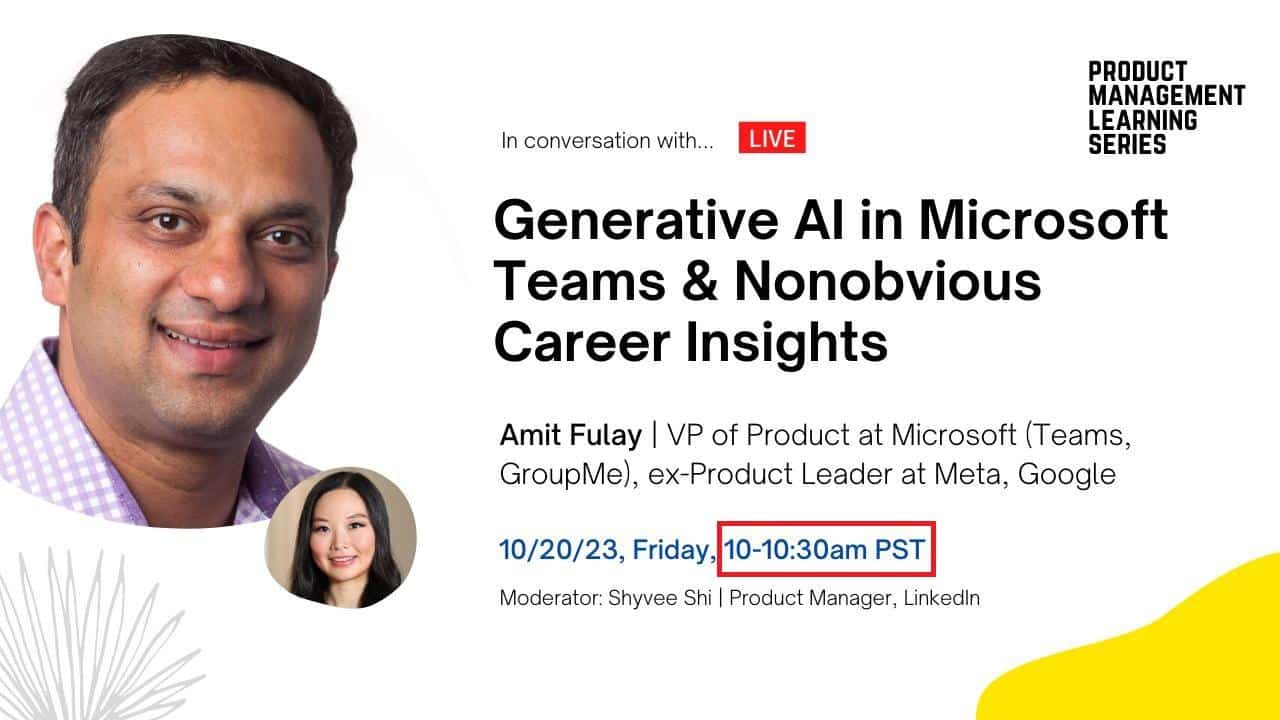 Forrester proves live videos hold people's attention 10–20 times longer than pre-recorded ones. However, you should avoid overloading your audience with information.
Besides, based on social media statistics, the average daily time spent using social networks is two hours and 24 minutes. You wouldn't expect a social media user to dedicate the whole time solely to your LinkedIn Live event.
Let's Go Live on LinkedIn!
Are you ready?
Then use this comprehensive guide on LinkedIn Live and broadcast your expertise to a wider range of people waiting for fresh and informative content from you.
Remember you can design short-form Wavve Videos to prepare snackable, tasty promos for your live events on LinkedIn.
Sign up today and try it out!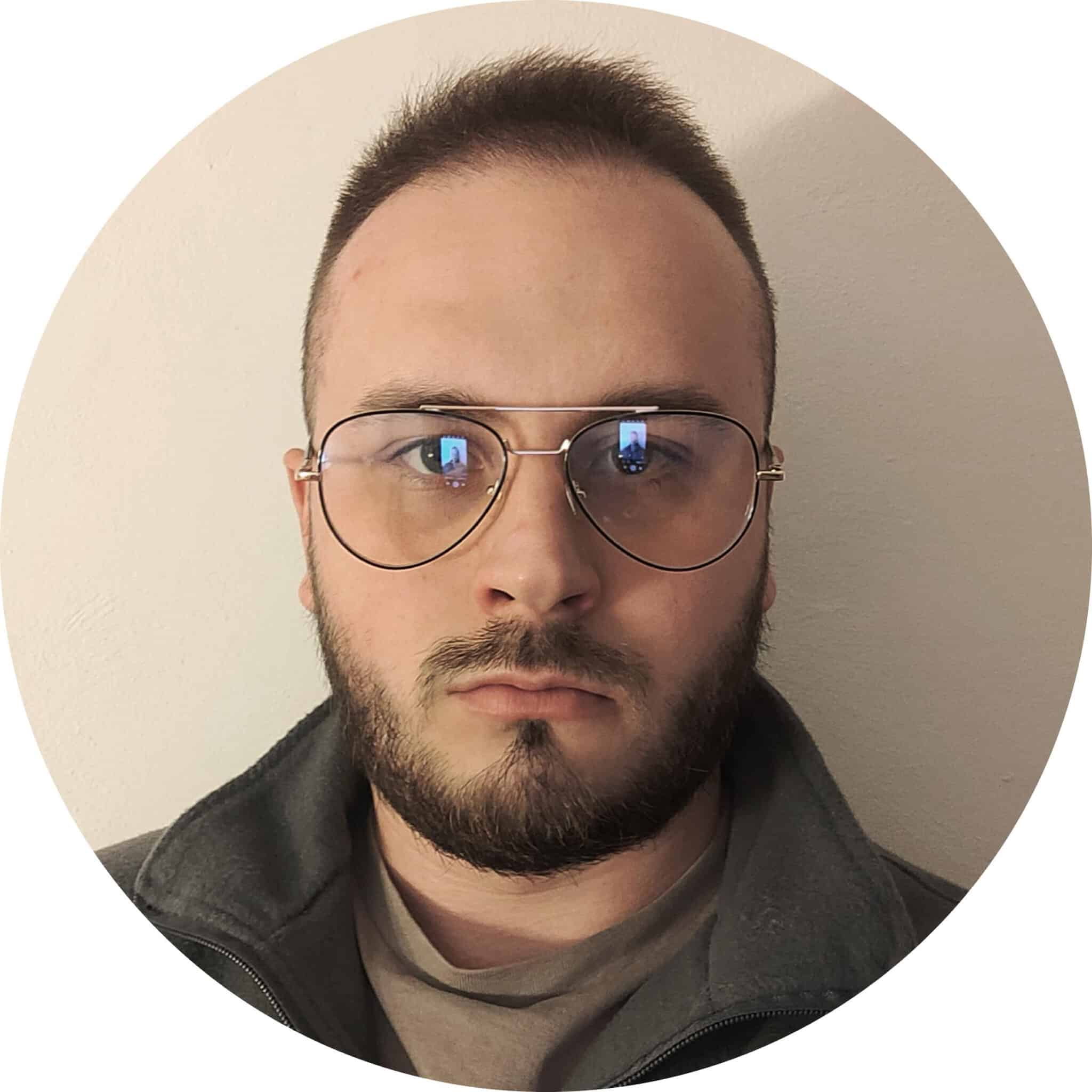 Roman Shvydun is a freelance writer. He writes informative articles about marketing, business, productivity, workplace culture, etc. During 10+ years of content creation experience, his articles have helped numerous entrepreneurs to scale up their businesses.Roman Shvydun is a freelance writer. He writes informative articles about marketing, business, productivity, workplace culture, etc. During 10+ years of content creation experience, his articles have helped numerous entrepreneurs to scale up their businesses.