How easy is it to make podcasting legal mistakes?
Imagine a situation…
You start podcasting and then — BAM! You receive a cease and desist letter that claims you should stop illegal activities that concern your podcast. Or what's worse — a lawsuit is filed against you.
Why?
Because you've made one of the podcasting legal mistakes.
For this not to happen, follow our guide on how to eliminate the legal pitfalls that can destroy your podcast.
6 Biggest Legal Mistakes Made by Podcasters and How to Avoid Them
1. No signed contracts
Most likely, your collaboration doesn't boil down to podcast guests only. You may also work with producers, co-hosts, sponsors, virtual assistants, editors, etc. You should communicate your plans for the episodes with all these people upfront and endorse them with a legally binding agreement.
Why bother and what risks from the legal standpoint can you face, if you don't have any written agreements?
David Aylor, Founder of David Aylor Law, explains why podcasters should sign contracts, and with whom:
"Let's assume that your guests may no longer want to have their interviews in public access, but the episodes in question are at the peak of their popularity and you refuse to remove them. Under these circumstances, the guests may initiate legal proceedings against you. Unless you have a contract which states that it's you who decides what to do with the content: whether to delete it or not.
You might need to sign several legal documents that detail the rights, obligations, prospects, terms, and conditions of broadcasting and cooperation between the people involved in it."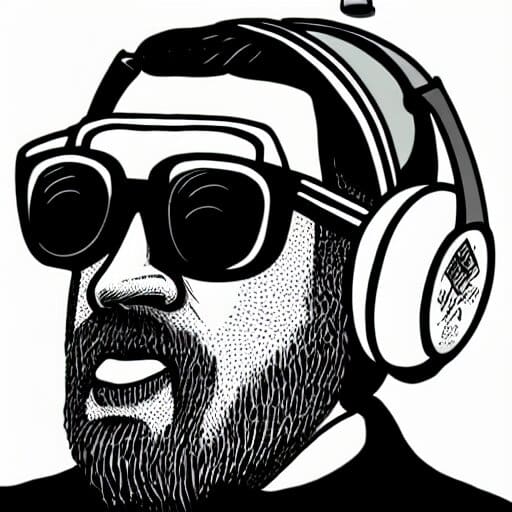 David enumerates the types of contracts that podcasters should consider to ward off podcasting legal mistakes:
Host Agreement
Co-Host Agreement
Collaboration Agreement
Guest Release Form
Distribution Agreement
Audio Engineer Contract
Editor Agreement
Sponsorship Agreement
2. Undisclosed sponsorship and advertising
Podcasting is a superb medium for digital marketing.
US podcast advertising spending is expected to increase by 38.7% year to year, based on ThriveMyWay stats. Not by chance, as the number of podcast listeners is growing steadily and may account for 504.9 million in 2024 compared to 274.8 million in 2019.
You can win your audience over and reap the benefits, only if you use the legitimate forms of sponsorships and advertising. Hiding the fact about a sponsorship or any affiliate relationships is considered an unfair competition and unlawful practice under the Federal Trade Commission (FTC) regulations.
The FTC can penalize those who don't disclose paid advertisements and endorsements when launching influencer marketing campaigns, for instance. In 2020, the agency imposed a $15.2 million judgment upon Teami, a tea and skincare company, for failing to disclose material connections to the influencers who promoted their products on social media.
So, whether you insert dynamic or baked-in ads into your episodes, you should always mention sponsors and affiliates. In order to make effective disclosures, read the disclosure guide developed by the FTC.
3. Monetization without registering a limited liability company (LLC)
Normally, you don't have to bother about an LLC until you decide to monetize your podcast and make money from it.
"No LLC registration is one of the most common errors, when it comes to podcast monetization," believes Mark Pierce, CEO of Colorado LLC Attorney.
"An LLC gives you a chance to formalize your show into a business entity and waive anyone else's rights to future profits from it. It's a great way to protect your intellectual property (IP) assets, save money on taxes, and sort the things out with your co-host: what amount of profits each of you gets, what happens when one of you leaves the project, how you'll resolve disputes, who has the ownership rights for each episode, and the like," Mark notes.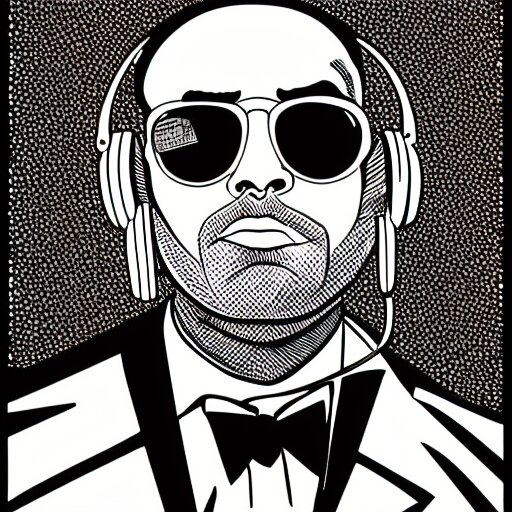 4. Copyrights infringement
It's a type of IP rights infringement and one of the most typical legal errors made by podcasters who violate the copyrights by plagiarizing texts or using sounds/visuals without licenses or permissions.
Plagiarized text
Plagiarism is a serious violation of the IP laws.
E.g., the Crime Junkie podcast, hosted by Ashley Flowers and Brit Prawat, had to remove several episodes after plagiarism accusations in 2019.
But it doesn't always end with simple episode removal.
The two journalists producing Mordpodden, a Swedish true crime podcast, were fined in 2020, because they had infringed on the copyright of Lars Ohlson, a Swedish writer, by plagiarizing part of his book in their episode.
Now, a similar destiny may await Robert Downey Jr., a famous actor, who is accused of using parts of Paul Morantz' book without permission for his podcast.
Sounds without a license
Music is significant for intro-outro creation, because it hooks listeners at the beginning and leaves an emotional impact at the end.
Have you heard of the so-called "30-second rule" that allows you to use 30 seconds of music without copyright obligations and without any permission needed?
It's a common misconception that can get you into legal trouble. It's another podcasting legal mistake.
The Americana Music Show podcast went silent after infringement claims and the takedown notices from the Recording Industry Association of America (RIAA) because of the illegal use of musical recordings. Here's another case — an iBus Media podcaster was hit with a copyright lawsuit for unlicensed music.
Visuals without a license
Why do you need images, in the first place?
For podcast marketing, of course — to feature your show on your blog or social media, for example.
Lacking a license for image usage from copyright owners or creators (artists, designers, photographers, etc.) may be an issue that can undermine your efforts altogether.
For example, Russell Brammer, a photographer, sued Violent Hues Productions for using a copy of his photograph on their website for promotional purposes.
How can you avoid the copyright violation and escape the podcasting legal risks associated with it?
Carter Seuthe, Author at Credit Summit, shares the five possible variants:
Option #1: Create unique digital assets (your own texts, photos, sounds)
Option #2. Use Creative Commons-licensed content (which is podsafe — legal and may be freely used in podcasts) and follow specific terms and conditions indicated by an artist or creator.
Option #3: Obtain the permission of the copyright holder and license the rights to a text, sound, or image.
Option #4. Buy a license from an image/audio directory.
Option #5. Find royalty-free assets.
As for the latter, you can take advantage of the below-listed websites.
For royalty-free music:
Free Music Archive
PremiumBeat
Freebeats.io
Pixabay Music
Artlist.io
Incompetech
For royalty-free images:
Pexels
Freepik
Unsplash
Freerange
Stocksnap.io
Kaboompics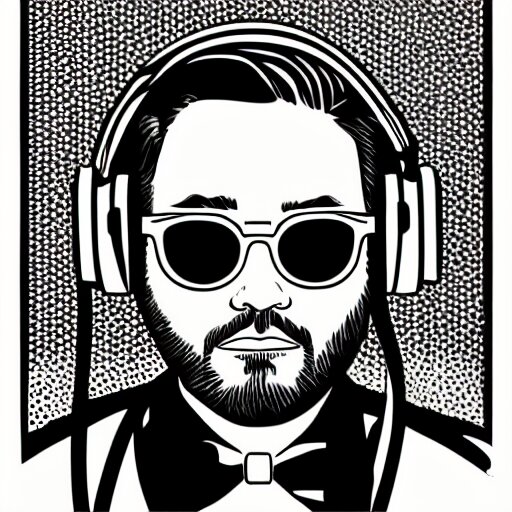 5. Privacy and publicity rights infringement
Privacy rights
How can a podcaster invade the right of privacy?
For example, by making public the guest's home or email address, phone number, diagnosis, or any other data of a personal nature.
Publicity rights
Publicity rights, aka personality rights, give the right to control, limit, and prevent unauthorized commercial usage of an individual's name, image, voice, signature, etc.
A violation of personality rights cost Ford Motor Company $400,000. Bette Midler sued the brand for imitating her voice in the commercial that later fooled tons of people who thought it was actually Midler singing.
How does one avoid a lawsuit over infringing on the right of privacy or publicity?
Follow the recommendations given by Frank Rogers, Specialist Driving Offence Solicitor of Frank Rogers Law:
"Firstly, check country- and state-specific jurisdictions.
Secondly, you must get the guests' written consent on what personal information can be disclosed during the talk.
Lastly, you should also leave the right for the guest to edit the final podcast."
For example, if the guest said something factually wrong or they want to change something they are embarrassed about, they can freely ask for edits and changes so as to protect their reputation. Make sure to discuss all the delicate topics in advance before interviewing.
6. Defamation and/or threats
What you say in your podcasts matters greatly.
In 2019, Craig Wright, who's been claiming he is actually the enigmatic Satoshi Nakamoto (the founder of Bitcoin), sued Peter McCormack, podcaster and blogger, for libel. In his tweets and in a video discussion broadcast on YouTube, McCormack called Dr. Wright a "fraud" and his claims to be Satoshi — a lie.
It's one of the most recent, much-talked-about defamation cases in the UK.
"Based on different international jurisdictions, defamation is either a civil or a criminal offense punishable with fines, prison sentences, and even deprivation of civil rights, in some cases," emphasizes Ben Michael, Practicing Lawyer and Founder of Michael & Associates.
"For example, in such countries as Austria, Finland, Denmark, Portugal, and the Netherlands, among others, defamatory statements fall into the criminal offense category. The duration of imprisonment for them may vary from 1 to 5 years," he says.
Defamation is definitely a podcasting legal mistake you should avoid. Cyberbullying, threats, and harassment should be also out of the question in your podcast.
"At this rate," as Ben points out, "severe fines may be applied, as well as a jail sentence. In Australia, for example, the maximum penalties for cyberbullying and threats are the terms of imprisonment between 3 and 10 years."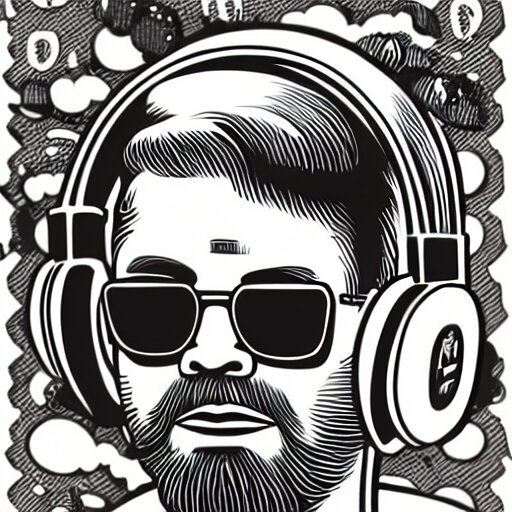 Best Resources to Get You Legally Savvy in Podcasting
You can expand your legal knowledge pool with the below resources.
Books:
The Podcaster's Guide to the Law by Paul Chantler
The Podcast, Blog & New Media Producer's Legal Survival Guide by Gordon Firemark
Podcast Law by David Lizerbram
PDF guides:
Podcasting Legal Guide: Rules for the Revolution by Colette Vogele
Legal Issues In Podcasting: What Broadcasters Need to Know by David Oxenford
Freedom of Expression, Media Law and Defamation by Dr. Richard Carver
Blogs:
Broadcastlawblog.com
Internetandtechnologylaw.com
Inforrm.org
Podcasts:
The Media Law Podcast – news and current issues in Media Law and Regulation
Podcasts about podcasting – everything you should know as a podcaster
The Wavve Podcast – how to properly promote podcasts and make profit from them legally
Stay Aware of Podcasting Legal Mistakes
We all learn by mistakes, true.
But when we talk about the legal landscape of podcasting, it's better not to make any of them at all. You've seen why.
By keeping these commonplace podcasting legal mistakes in mind, you can play it safe and leave no room for error, when you make or promote your next episode.
May your podcasting be smooth and risk-free.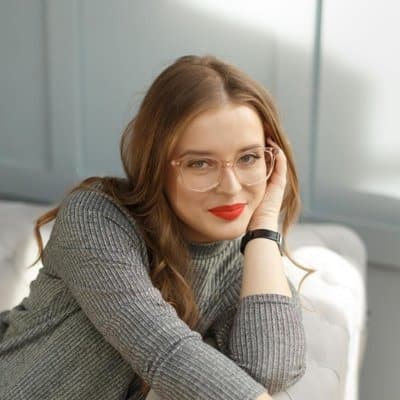 Erika is the ideator and creator of Booklyst.net. With a Master's Degree in English Language and Literature, she always wanted to write quality content about books and literature. She got her start online as an Instagram book blogger.